Virtual Presentations have become a necessary norm in every business's day-to-day life after the pandemic of COVID-19. If you've ever given a virtual presentation, you must be familiar with some of the digital discomfort it offers. The virtual audience may be far more easily distracted than a typical live audience viewing the same content at the presentation hall. Then, virtual presentations may become challenging. Thus, one of the first questions you may be searching on Google whenever planning to give an online presentation must be "How to make a virtual presentation engaging?" Right? Then, look no further! Here is the article that will provide everything you need to know while looking for interactive virtual presentation ideas. Let's move on to discover different ways to do a presentation effectively and impactfully.
An Introduction to Online Presentation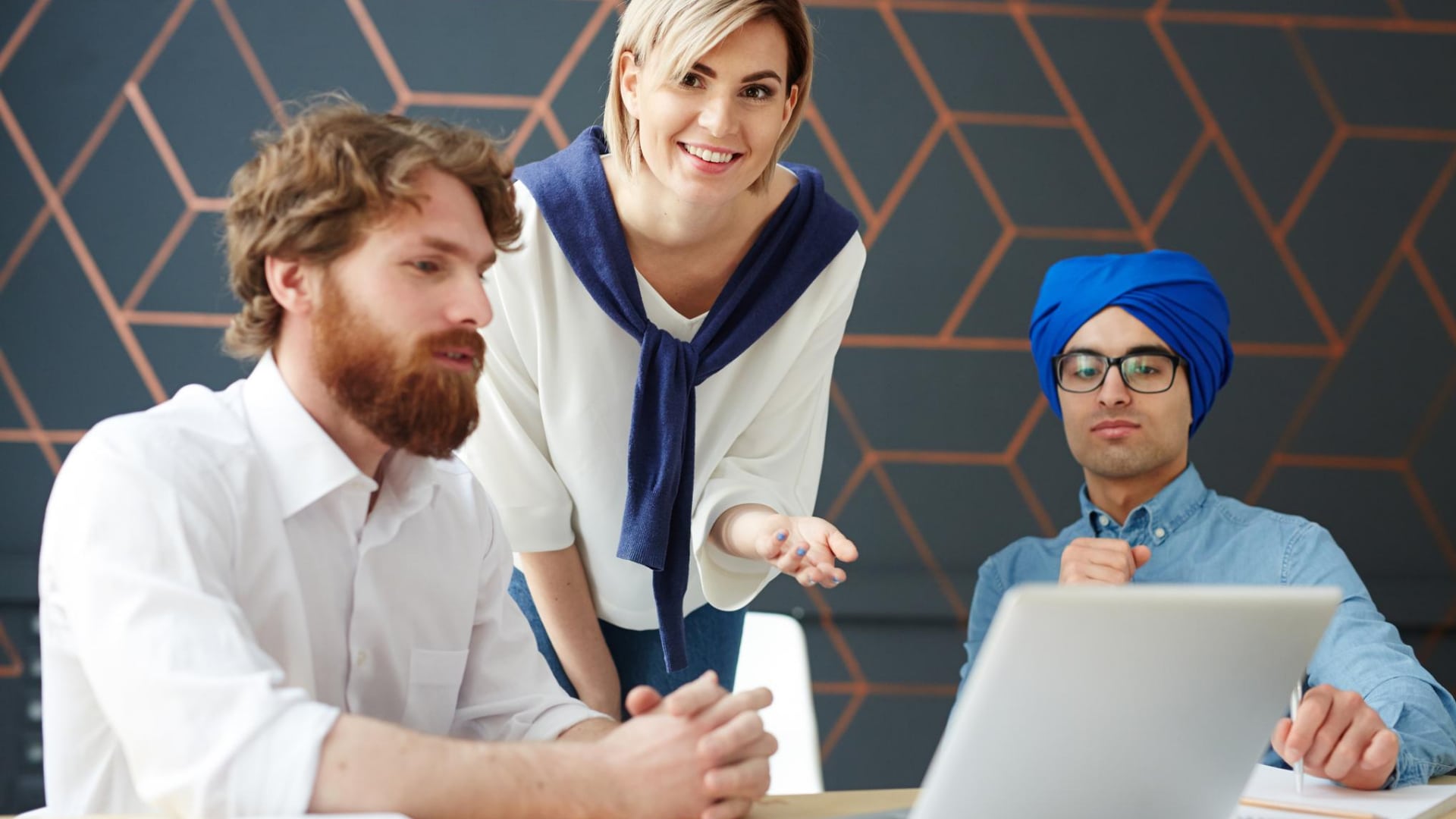 A virtual presentation is the online version of in-person presentations and other face-to-face meetings where the speaker introduces and defines his presentation objectives through a video call.
When it comes to online presentations, keeping your audience's attention is the biggest challenge you may face. It does not matter what you are going to present; you should find unique ways to establish authentic audience connection, engagement, and value.
To create a visually appealing virtual presentation, you only need some sort of visual medium – no matter if it is Microsoft PowerPoint, Google Slides, or Apple Keynote. Having those visuals in place, you only have to develop a speech plan to accompany your presentation.
Benefits of Virtual Presentations
Of course, virtual presentations have become the most convenient way to hold official meetings such as business plan presentations, training sessions, client interactions, document reviews, and sales presentations.
Here is a listing of the most significant benefits of online presentations:
Virtual meetings are more cost-effective than physical meetings.
It lets the speaker connect with his audience from anywhere in the world.
Online meetings allow the speaker to share a lot of information in real-time.
Virtual presentations offer greater scalability.
Still, many people haven't yet learned how to start a web presentation with minimum effort. It means they are still unfamiliar with the powerful virtual presentation app and tools available today. Regardless, you can't ignore this real-time and fast-growing way to conduct meetings, and if you are not yet exploiting this tool, now is the time to begin.
Best Tips to Present Interactive Presentation Slides from Anywhere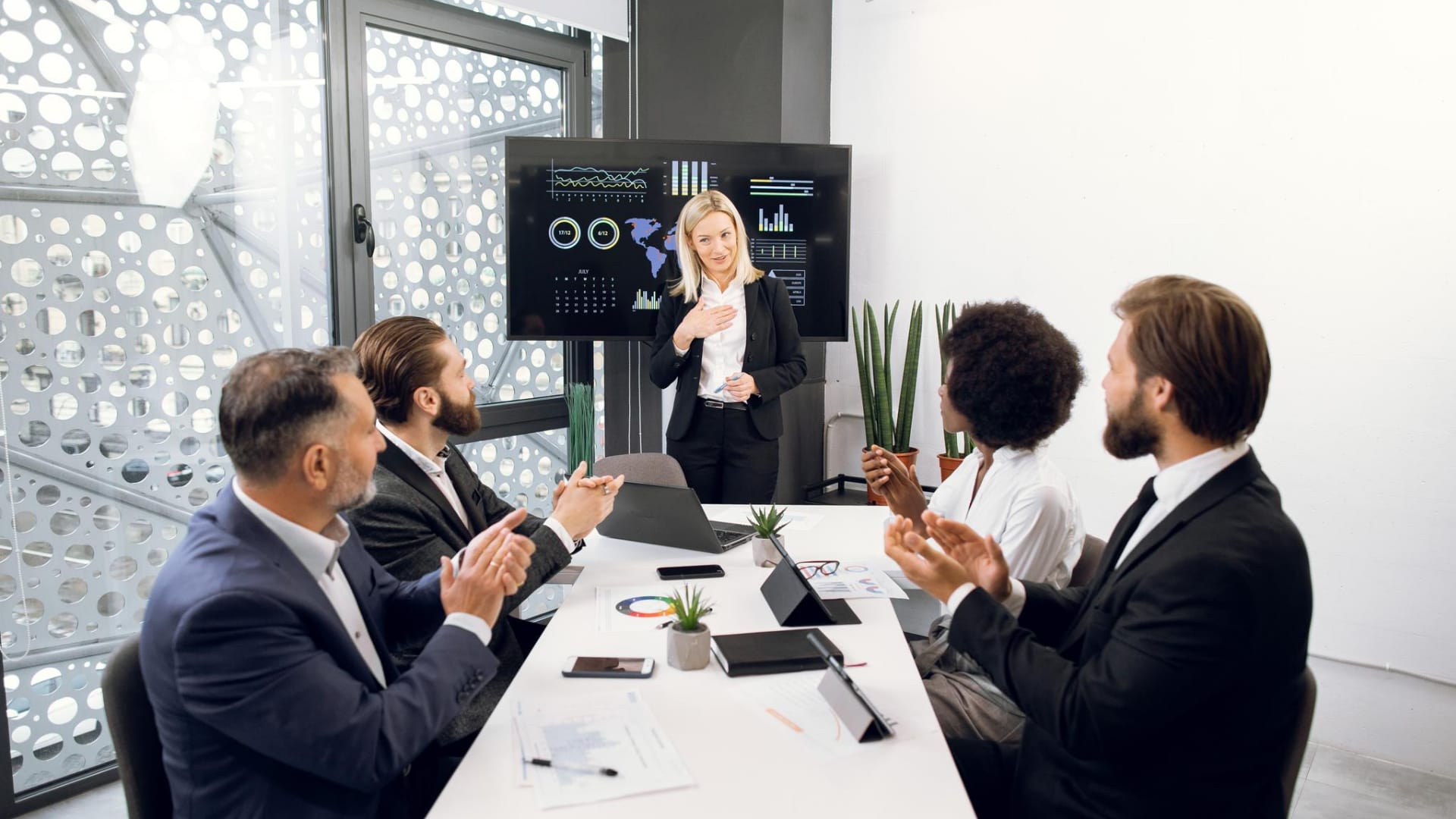 When it comes to virtual presentations, both the starting and ending are very significant.
Here are the top tips that will make your next virtual presentation awakening and attention-grabbing!
1. Choose an Attractive Presentation Template
Find an attractive presentation template that perfectly fits your brand and presentation objectives. It is better to choose fully customizable presentation layouts. By selecting a fully editable presentation template, you can build a creative presentation as quickly as you need.
2. Increase the Readability of Your Content
Whether planning to give a PowerPoint, Google Slides, or Keynote presentation, make sure your potential audience won't regret or get bored. So, you must:
Use a consistent theme.
Make your images more prominent.
Reduce the text.
Include one story per one slide.
Add one bullet point at a time.
Use the 2/4/8 rule.
Use colors properly.
Besides, it would be best if avoided the following:
Avoid the use of long lists of unreadable bullet points.
Don't use unwanted clip arts, slide transitions, images, and videos.
Avoid using multi-colors and less attractive fonts.
3. Prepare Your Technology
Before presenting a virtual presentation, make sure you prepare your technology ahead of time. About 90% of the speakers use PowerPoint and the remaining use Keynote or Google Slides – whatever it is, make sure that you know how your software works before virtual meetings start. You also need to understand how your mic and video camera are working.
When it comes to virtual presentations, ensure that your wifi can handle video calls and handle the presentation's technical issues.
4. Check the Audio
High audio quality is a must when it comes to virtual presentations. Thus, computer or phone audio is not enough to wow your potential audience.
Most people don't know how much audio affects their virtual presentation's overall quality; that's why they ignore it. But, the fact is that audio quality makes a big difference because your audience won't stay with your presentation if they don't hear you properly. Thus, your hard work will go in vain.
When presenting a virtual presentation, you must ensure that your online audience can hear your voice clearly without any distractions. It means you should eliminate all the background noise, including fans, street noise, pets, etc.
The next thing is when using headsets, ensure that it's working and hooked up correctly. If you have to present several virtual presentations, it will be worthwhile to buy a higher-quality microphone.
5. Practice Your Presentation
Practice turns your effort fruitful. Practicing your virtual slide presentation several times will let you communicate your message effectively during the presentation. With proper preparation, you can eliminate all mistakes and make your virtual presentation pixel-perfect.
6. Highlight Your Fundamental Points
Your audience can't focus on all points that come out of your mouth; it's a fact of human nature. Thus, it will be better to highlight your main points so that your audience can easily catch the critical ideas. Visual aids such as posters, pictures, handouts, and videos are the ideal ways to highlight main points, definitions, key phrases, etc., in your presentation.
Therefore, always emphasize your key points because spoken words will evaporate as soon as you utter them.
7. Know Your Audience
Knowing your audience is significant while giving a presentation, whether you will present it in-person or virtually so that you can adopt the best strategies that keep your audience engaged throughout your presentation.
Here are the simple proven tips to keep your audience:
Try to use a harmonious color scheme that can enhance the visuals in your presentation template.
Remember to keep your presentation simple but not mundane.
Include pictures and customize your presentation template to reflect your attitude and message.
8. Make an Outline
One of the top virtual presentation planning tips is outlining. Creating an outline before adding content to your presentation slides will have a better idea of your presentation. It will also help you check whether you left anything out or need to include anything more. A detailed presentation outline will help you plan on what you should put on each presentation slide.
9. Get Rid of So Many Bullet Points
Using so many bullet points is old-fashioned and boring. Instead, you can include icons to anchor your presentation text. Icons have the power to add a visual impact and make your virtual presentation more engaging without overdoing it.
When using both icons and bullet points, always remember to limit it to three or four; otherwise, your presentation slide may look overloaded, and you may lose your audience.
10. Live Q & A's
One of the best things you can adopt for better interaction and engagement is a live question and answer session. For example, when discussing an existing product, you can ask the following questions, "Have you ever tried this product?", "What are the merits you can see in this particular product?", "How you come to try this product?", "What are some complaints you have about this product?" and many more. By asking these questions, you can:
You can prevent your presentation from being monotonous.
You can understand your audience better.
You can easily find out where you need to improve.
You can keep your audience's attention.
11. Style & Performance
Sitting is comfortable. But standing is professional! One of the biggest mistakes that most virtual presenters repeat is sitting down instead of standing.
Whether you are presenting an in-person or virtual presentation, it is all about your performance. Yeah! Your performance leads to your presentation's success, and it's a service to your audience. Therefore, you should value their time by delivering the best presentation that is remarkable.
12. Conclude the Presentation on Time
Ending your presentation on time has a greater significance in a web presentation. Then, it will be so easy for your audience to drop off or tune out.
When it comes to PowerPoint, Google Slides, and Keynote presentations, both the beginning and end have a significant role in inspiring your audience to take action. So, you need to plan it creatively and make it innovative.
Whether it's a business presentation or an educational presentation, knowing how to end your presentation is important. The last thing you present in front of your audience will leave a remarkable impression and make your presentation impactful.
Remember to be consistent throughout your presentation, if you're not then it will make the whole thing seem unprofessional.
The Right Ways to Make a Presentation Interactive
Next to the virtual presentation tips, we need to talk about the presentation layouts. Presentation layout is significant because it plays a vital role in determining how your audience perceives your content.
Ready to dive into the tips for picking the proper presentation templates and tools for your next virtual meeting? Let's go!
Best Ways to Create an Interactive Presentation Layout
Whether you're presenting an in-person presentation or live virtual presentation, all you want is to keep it engaging and interesting. Isn't it? It is then the best way to create an interactive presentation that can grab your audience's attention in minutes and even allow them to participate.
Now, let's look at the icebreakers that you can choose to make an interactive presentation template:
Proper color combination
Include attractive animations and slide transitions
Readable font size
Use great infographic slides
Create eye-catching text layouts with shaped photos
Full-width break slides with transparency effects
Charts
Maps
Shapes
Diagrams
Neat icons
Best presentation fonts
For more details, you can read Important Tips for Finding the Perfect Presentation Template.
Best Tools to Use for Presentations on Virtual Meetings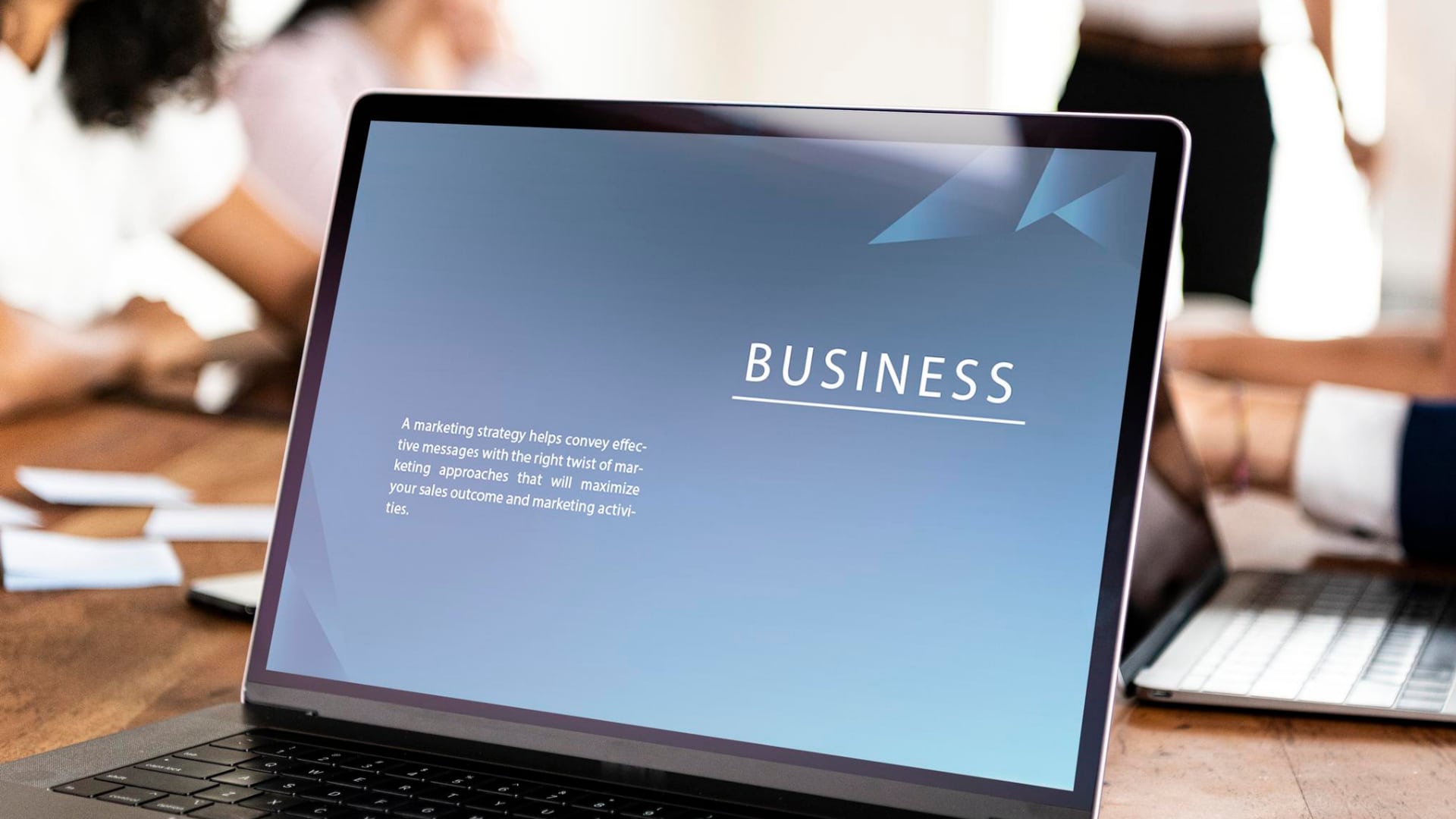 Depending on your presentation objectives and needs, you can choose the right tools for your online presentation. There are a lot of virtual presentation ways out there to make your presentation interesting:
Add your animations
Create eye-catching infographics
Create mind maps
Find suitable images for your slides
Make your entire presentation look simple — not overloaded with content
Let's look at some of the top online presentation tools that can eliminate boredom from your virtual meetings.
1. Poll Everywhere
Poll Everywhere is easy-to-use software with which you can create live quizzes and polls for your virtual presentation. Whether it is a general Q&A poll, a multiple choice quiz, or true/false tests, your audience can participate on their computers, tablets, and phones. It is super easy to integrate with PowerPoint, Google Slides, and Keynotes.
2. Krisp
Krisp is a free-to-use noise-canceling app, which allows you to eliminate all distracting noises while presenting a virtual presentation. Its chrome extension is also available. Using Krisp, you can deliver your online presentation with HD voice quality. Moreover, your mic will act like a parrot no longer while hiring an official meeting. In short, Krisp will help you create a professional virtual presentation next time.
3. Canva
Canva is a magic design wand that creates stunning presentations with a wide range of visual aids such as graphics, posters, documents, and much more. Canva abounds with pre-defined templates for a hassle-free experience. Whatever be the situation — logos, business cards, presentations — Canva is your go-to tool.
4. Pixabay
Pixabay is a treasure trove of high-quality images for every situation. Moreover, the abundant collection of vector images, HD video footages, and royalty-free HD images make Pixabay your dream destination for all your image needs.
5. LifeSize
LifeSize fills the void of reliable high-definition video conferencing tools. LifeSize has secure cloud-based business communication tools that enhance your presentations also offer a seamless presentation experience.
The Final Verdict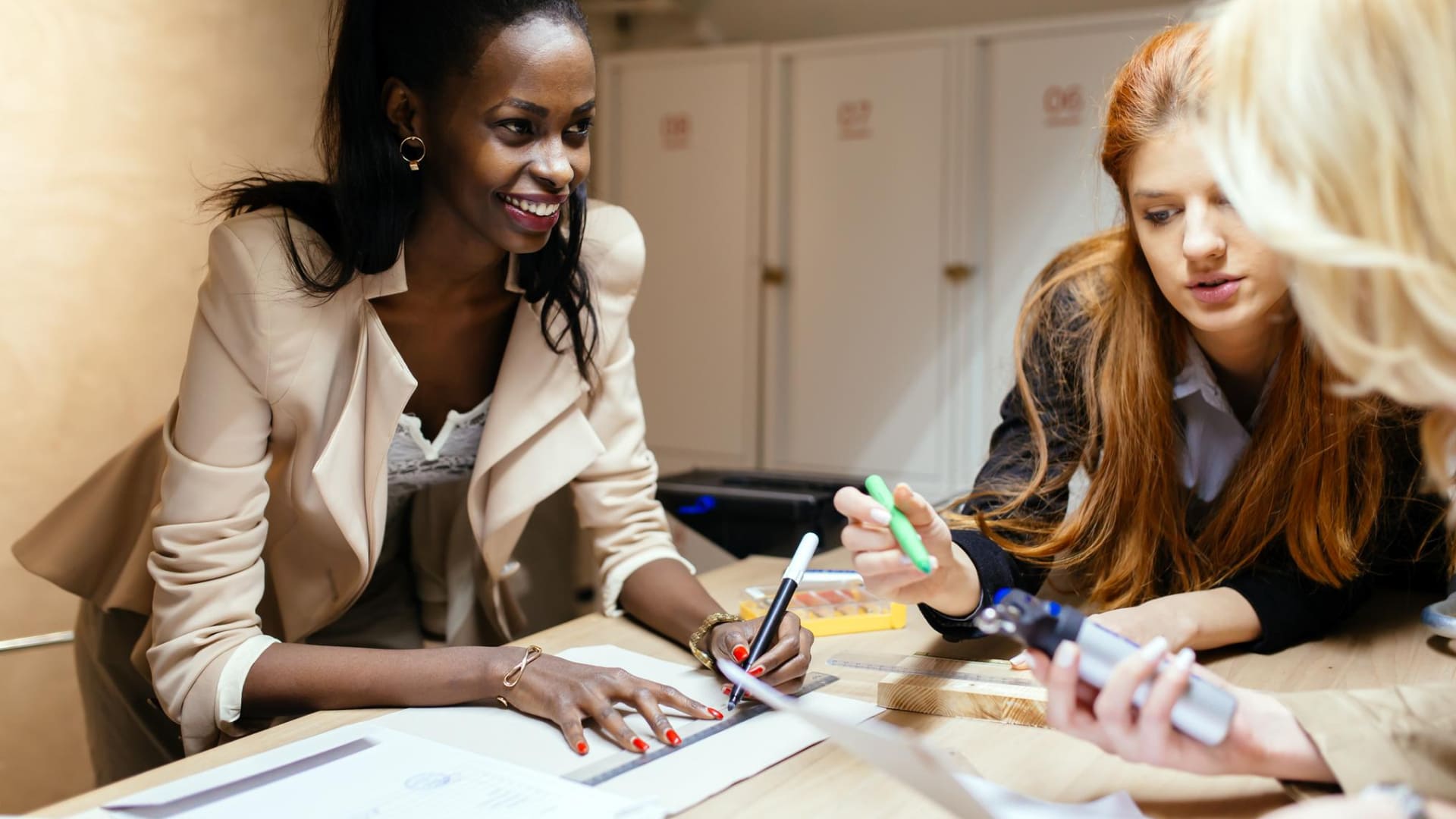 Just like face-to-face presentations, online presentations also require some planning and arrangements. However, there is no need to search "how to start a web presentation" further because we have discussed everything to make an effective multimedia presentation.
Keeping your virtual listeners engaged is not a simple task. Thus, it is vital to find out where and how you face challenges and adopt the right strategies to achieve your presentation goal and keep your audience away from all distractions.
A successful virtual presentation is the right combination of a suitable presentation template and your performance. Unfortunately, many people don't know how to start a web presentation and make the perfect presentation that couple up with their presentation objectives and audience interest. A well-organized presentation can impart a great deal about your ideas and knowledge. Therefore, making or picking the right presentation template that fits your message well is crucial for both in-person and online presentations. Moreover, the right presentation theme is the base part of the entire presentation.
Therefore, if you're looking to make your virtual presentation more appealing, it is better to go for pre-built presentation templates. Thus, you can say goodbye to typical, boring PowerPoint templates that ruin your online presentation.
When it comes to ready-made presentation templates, you have two options to choose from – free presentation templates and premium presentation templates. Whether you are looking to make your business presentation engaging and interactive, you should go for premium presentation templates. Premium PowerPoint presentation templates are easy-to-edit and fully customizable so that you can easily match them with your brand and message.
Best Presentation Themes to Download for Your Virtual Presentations
Downloading the best presentation templates is a shorthand to get rid of old-boring virtual presentations and save your time to an extent. At FlySlides, you can find a wide variety of virtual PowerPoint templates, Google Slides Themes and Keynote Templates made with vector icons and illustrations. Our fully editable presentation layouts are perfect to deliver and magnetize your virtual presentations with ease. Besides, you can easily match our fully customizable presentation themes with your presentation objectives in minutes.
Here are the top highlights of our exclusive presentation templates:
100% fully editable slides and design elements
2 aspect ratio (4:3 & 16:9)
One-time purchase (Free download for life)
Unlimited downloads (Come back anytime to download the files again)
Lifetime free updates (We update by adding more slides regularly)
Lifetime free customer care support
What's more? Check out our creative collection of premium templates that are designed to make your virtual presentations.