The best PowerPoint presentation templates will let you wow your audience with a comprehensive presentation quickly and easily. No matter what niche you're working in, PowerPoint Presentation is the best way to convey messages more precisely than any content. And, if you've picked the right PPT for presentations, it will be so much easier for you to help you keep your audience engaged and hooked.
Whether it is a business plan or research thesis, or institution management plan, it's essential to know "How to choose a perfect PowerPoint presentation?" or " Which type of PowerPoint Templates can make it more viewer-friendly?'
While you can make your custom PPT format, there's an entire market of reasonable PowerPoint layouts that you can tweak. Now let me ask, have you ever wasted hours and hours creating or searching for the right PPT presentation template that fits your project?? You may be laughing right now by remembering them.
If so, no need to think more. This article will take you through the best 13 important tips for finding the perfect PPT presentation templates—covering everything in between.
Yeah! Here are some quick, helpful tips for choosing the right PowerPoint Templates for your presentations:
Pick a Template That Engages Your Audience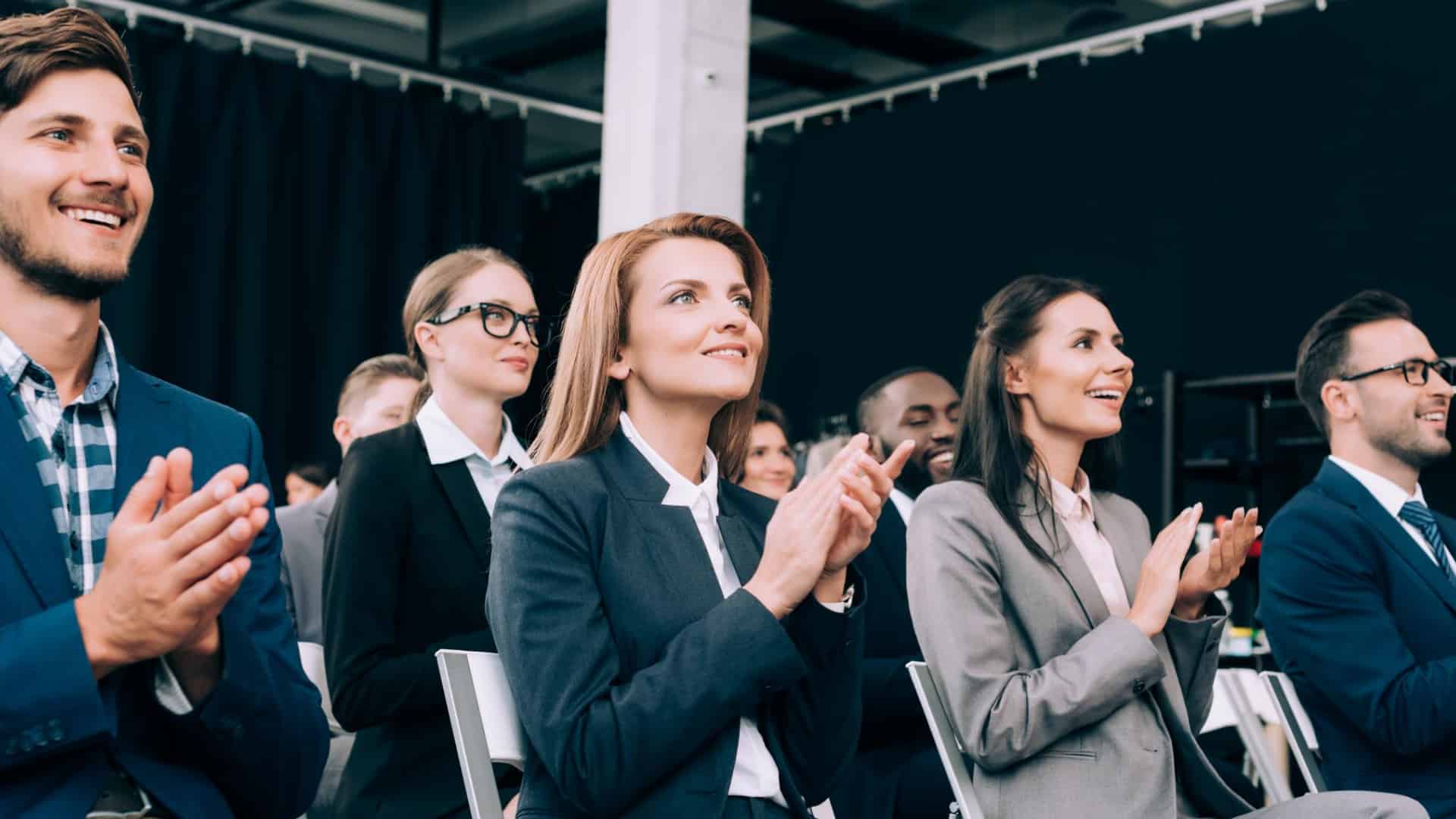 No matter if you are presenting to a small group or a large group of audience, there are some ideas you can do in advance to ensure that your presentation achieves the desired response.
The best thing you should consider before choosing a PowerPoint template for your presentation is to think about your audience.
It means the selected PPT theme or template must create an outstanding impression at one glance. For that, you can prefer visually appealing templates that haven't been used by many or seen thousands of times in other PowerPoint presentations.
If you select a template that can engage your audience, it will help you to grab your audience's interest to an extent. Also, you can easily make your presentation remarkable.
Therefore, always get a well-arranged PowerPoint Presentation template that outwardly lines up with your objective. Moreover, try to begin with a layout that will help your crowd comprehend the concept effortlessly, regardless of their interest or viewing slides.
So while choosing a template or design for your next presentation, know your audience a little bit closer before picking a template. After that, try to customize your presentation design to match your audience's tastes and expectations.
Choose Templates That Are Relevant to Your Concept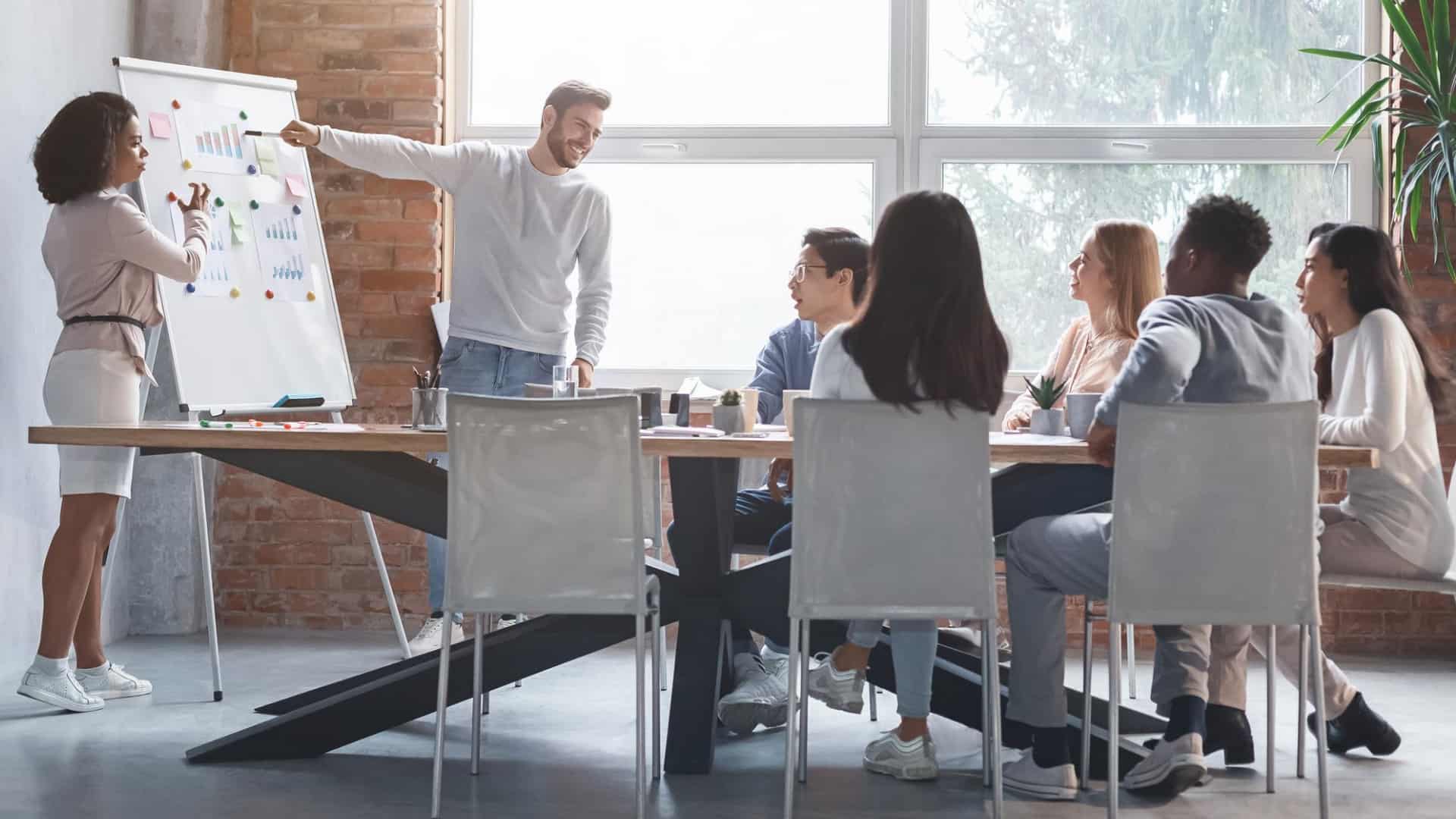 Choosing the right PPT Template is a strategic move while planning your presentation. It may depend on what you are planning to present before your audience.
A carefully picked presentation template or layout will successfully communicate your core message to your audience more than anything else. To be clear, it's the first thing your audience will notice. Moreover, it's what grabs your audience's attention and interest.
Remember – the first impression is the best. And, you have only a short period to create that best first impression.
So while choosing a PowerPoint template for your presentation, try to find out options that include customizable graphics, suitable colors, proper fonts, typography, and charts. For instance, if you download a graphics-heavy option, prefer something that provides vector shapes to adjust as per the requirement.
Stick to the Simple Design That Won't Overburden Your Slides
Animations are the best choice to grab the attention of your audience much more than static ones. But, sometimes, those animations you use to 'spice up' your presentations may be driving your audience away.
Similarly, some people apply weird sound and video elements to their PPT presentation. The fact is that these effects don't add anything to the actual presentation content. Instead, it only makes your presentation distracting and annoying.
So, try to select a simple design always and focus on the content. Because your audience only wants to know your content, not what the content is doing.
Therefore, no need to dazzle your audience with completed designs. Instead, make your presentation simple and focus on what you are trying to say.
Look Out for Various Slide Designs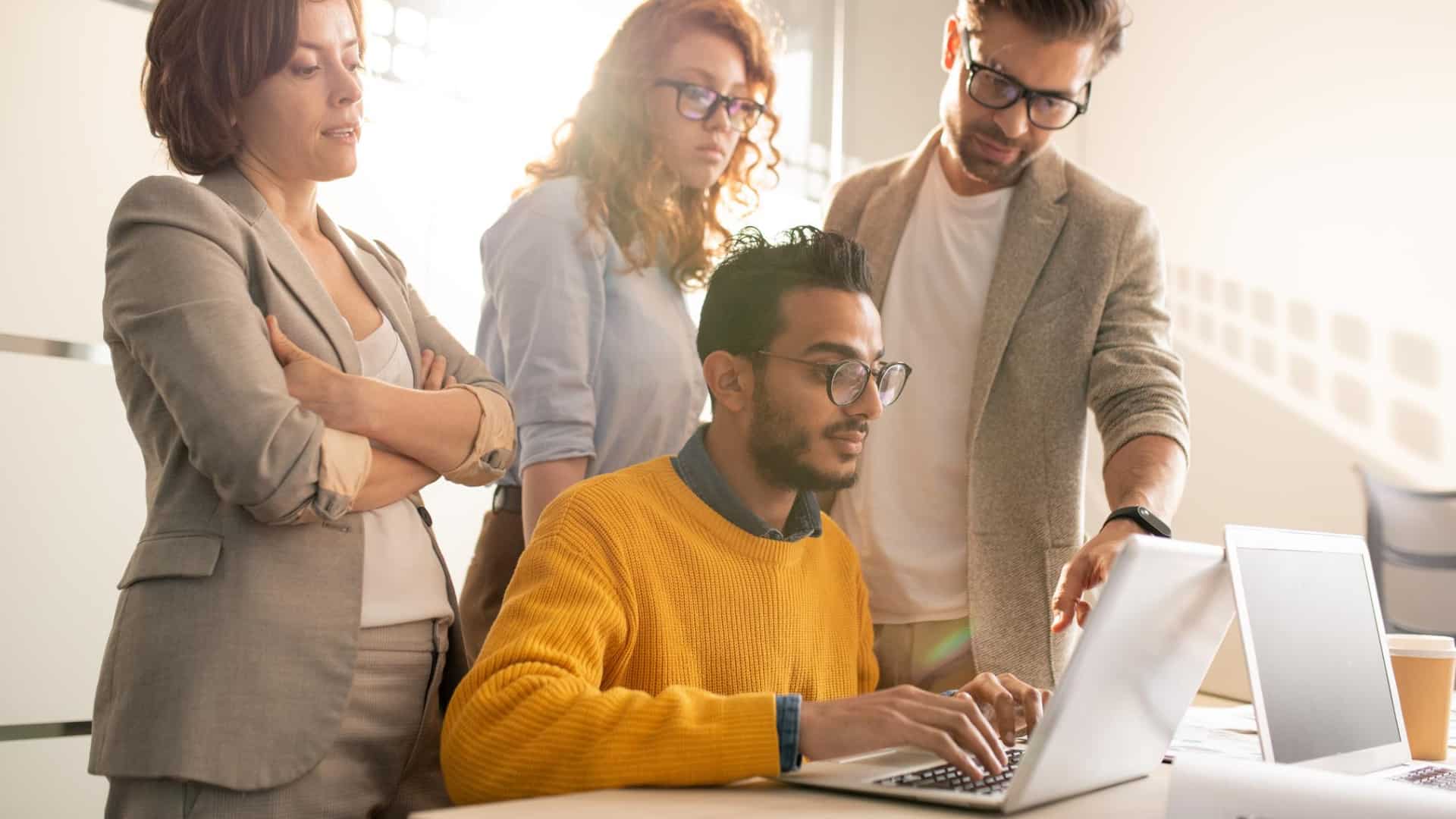 Using a template that includes multiple slides for varying content is suitable for making your presentation attractive and comprehensive. So, when choosing a template for your presentation, go for a template that includes various slide designs. For instance, look for the following options:
Try to choose a template that comes with title slides for the first slide. If it has a secondary title for the end slide, it will be more applicable.
Choose the template that has neat header slides for main content sections.
Give priority to templates that include Video and image slides.
Don't pick a PowerPoint Presentation template that comes with text only.
Try to choose a PPT theme with mixed media slides with options for text and images or video.
You can choose a template that includes agenda slides for content in list format.
Try to pick a template that includes infographics slides.
Choose a PowerPoint template that is based on Master Slides.
Moreover, There Are Several Advantages
It will let you give different layouts for distinct sections of your presentation.
It will allow you to combine two different presentations into a single file. Additionally, you will be able to preserve their appearance.
It is not practical to select a template that only offers you a title page and text page. Instead, find out PowerPoint templates that come with a master slide and multiple layouts.
Multiple layout options can make your presentation eye-catching with various graphical, photographic, and text elements. As a result, it will create a mood and shouldn't box your presentation with a dull impression.
In short, if you look out for various slide designs, it would be a great catch for your PowerPoint presentation.
Opt for Themes That Should Match with Your Message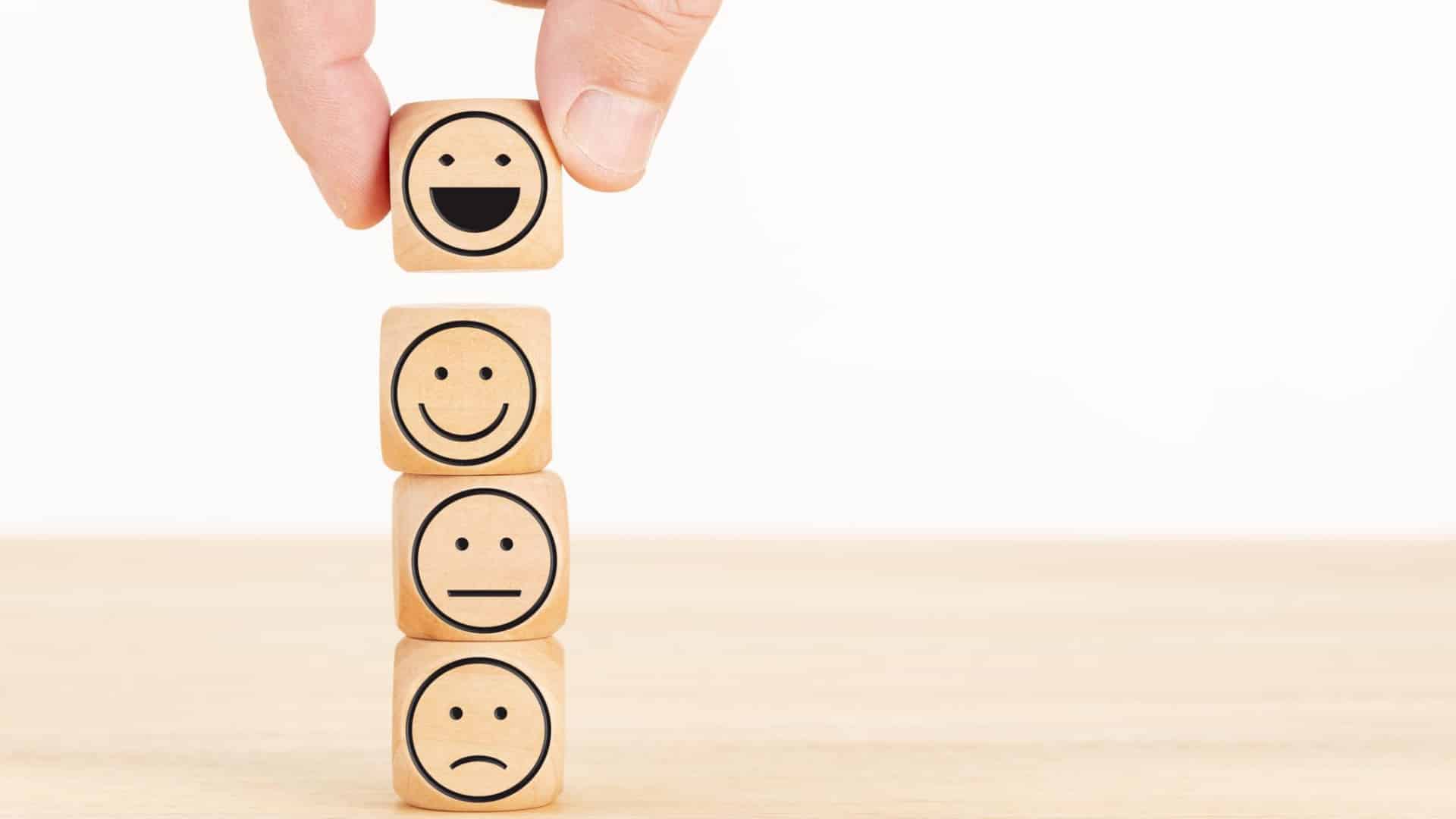 Every presentation is unique and requires a unique PPT design as well. There is no template, which is perfect for all niches. So always look for the PowerPoint template that matches your message or objective.
Presentation styles may vary from simple and straightforward, to business-focused to research-based, to familiar to unknown. A perfect PowerPoint layout will be the one that will reflect what you are trying to say in your PowerPoint presentation.
In a Nutshell, Select a Template That Comes With
Slide examples that reflect the kind of content you plan to share.
Cool images and graphics that match your message or idea.
Dummy content, which is similar to your content's alignment, makes it easier for you to adjust content and quickly finish your presentation.
So, before confirming a PPT theme for your project, ensure that it should fit with that message or idea you're going to convey.
That's, make sure that the selected template offers the font options, color combination, alignment, and graphics that pair up well with your message.
Match Your Design That's Similar To Your Website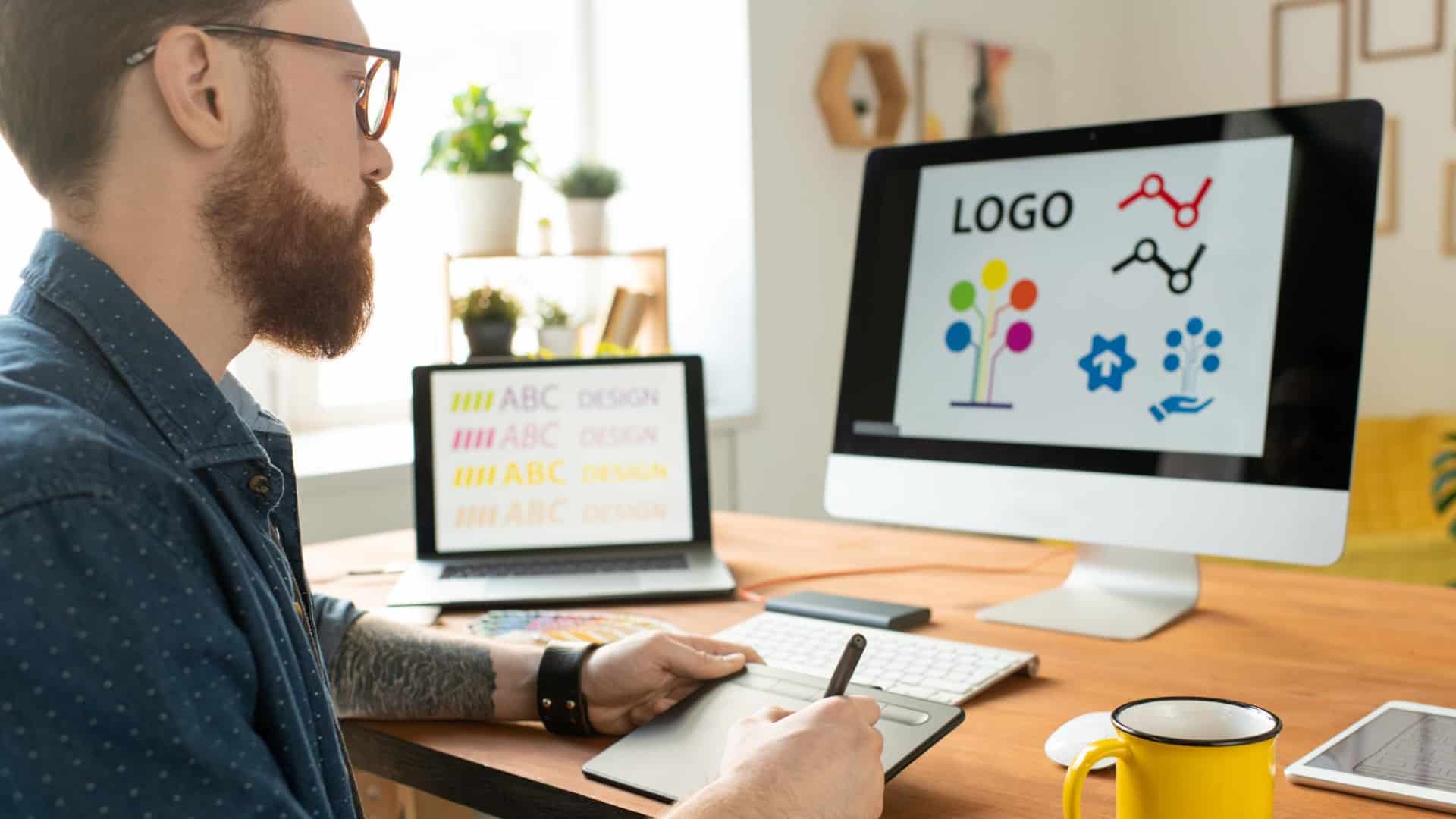 Be sure there is no specific template that would work for all the presentations. It depends on numerous elements covering the audience and presentation objectives or business goals.
It's always better to choose a template design that's similar to your website or branding. It will help you create a visual alignment with your branding.
To be clear, select the template with fonts and colors that fit your brand style or website style. Sometimes it may be a little bit hard to find out the color and typography that matches your website, then try to choose a customizable PowerPoint template to fit your brand.
So, pick a PowerPoint template design that has a look and feel similar to your website design.
Aesthetically Choose The Color Combinations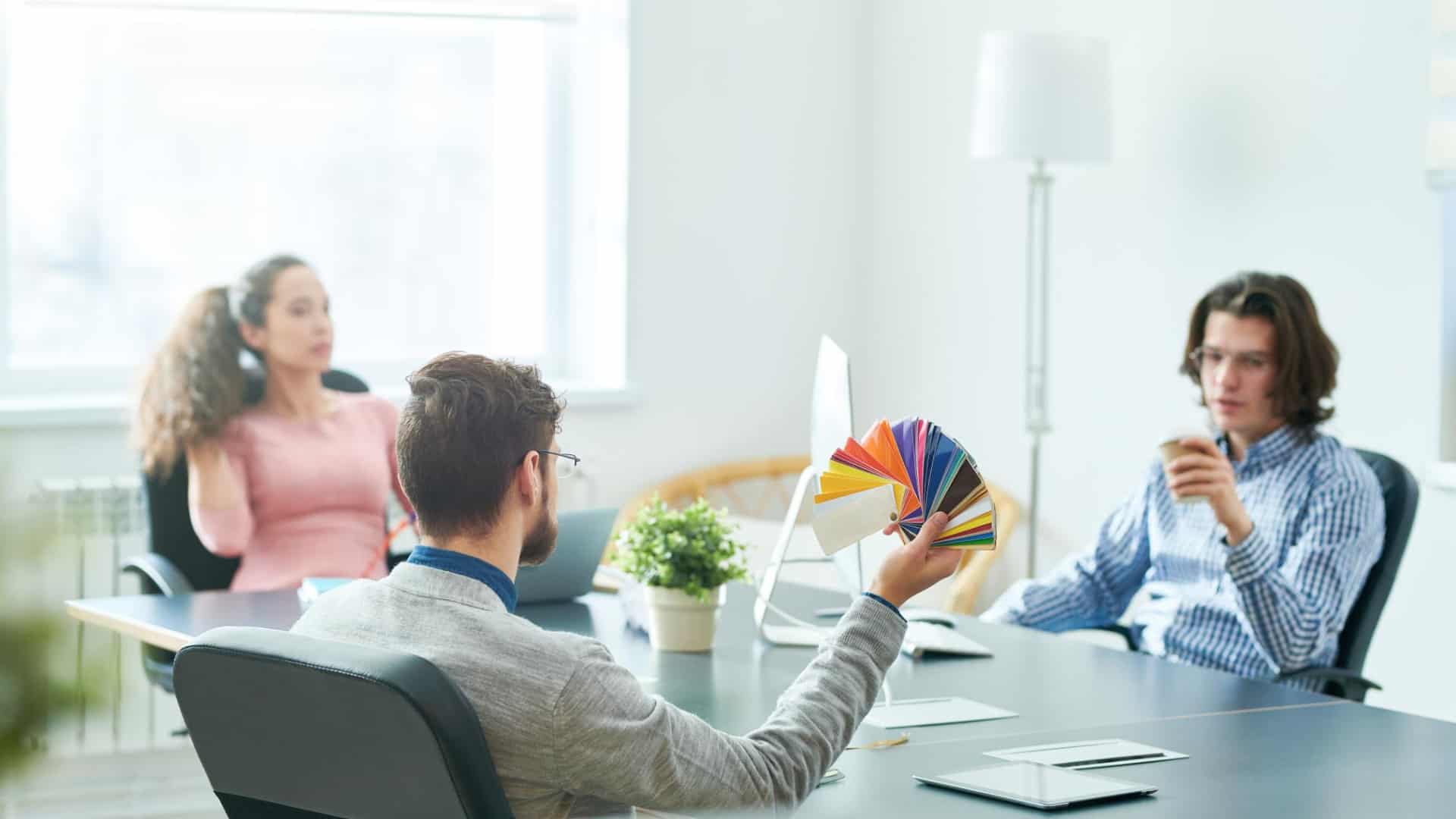 A good PowerPoint presentation template must be the one that uses colors properly. You can choose a high-color template as well as a light-template. However, you should be aware of what is appropriate for your presentation.
When it comes to color selection, choose the template with light text color for the darker locations. Similarly, select the template with dark text color in brighter backgrounds. Just keep this in mind while choosing a PowerPoint Layout for your next project.
Also, it would be best if you considered the presentation venue before finalizing its color pattern. It is evident that when creating a PowerPoint presentation, the venue has a significant impact on the layout and color you should choose.
Whether the presentation hall is dark or brightly lit or is it a big room or small, therefore, when you plan to use your presentation for multiple, varying venues, look for a theme that is available in light and dark styles.
So, always try to consider these essential elements while picking a template for your next PPT presentation.
Try To Include Appropriate Charts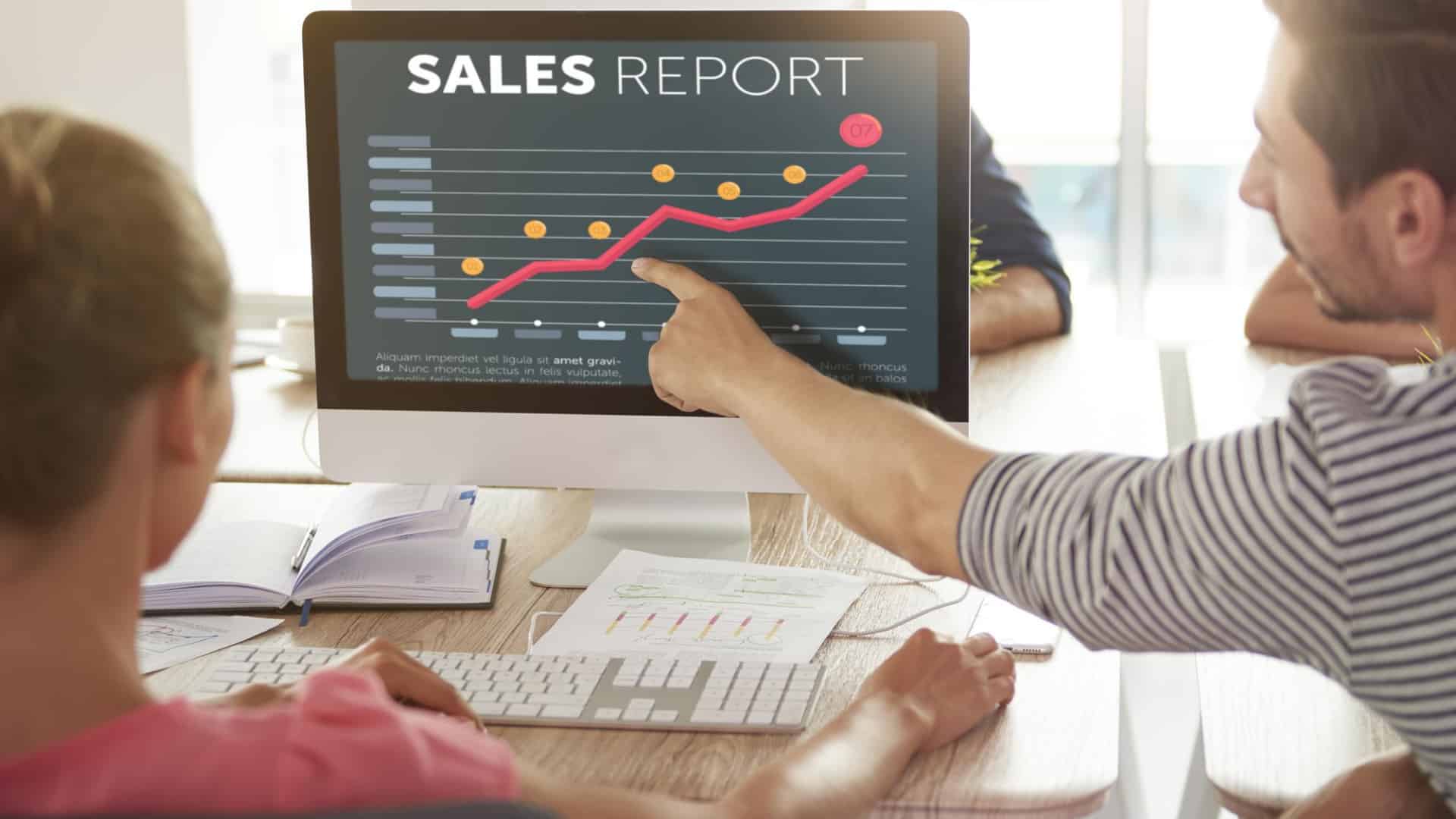 Presenters are typically liable for incorporating an excess of information in their on-screen graphs. There are a few different ways to show your data in a realistic structure; here are a couple of things to remember:
Pie Charts: Pie Charts are usually used to show percentages. It will help you limit the slices to 4-6. Besides, to highlight the most significant portion either with color or by exploding the part.
Vertical Bar Charts: Normally, Vertical Bar Charts are used to show changes in quantity over time. These types are the best if you limit the bars to 4-8.
Horizontal Bar Charts: Horizontal Bar Charts are widely used to compare quantities. For instance, it is the best suit for you if you're comparing sales figures among your company's various regions.
Line Charts: Line Charts are the best to demonstrate trends. For instance, you can opt Line Charts if you're going to show how your company's sales have gone up every year.
Establish A Visual Hierarchy On Your Slides
Visual hierarchy is a newbie term widely used in the field of graphic designing or PowerPoint Presentation. When you choose a PPT template for your next project, try to pick the one that establishes a visual hierarchy on the slides because it is the best means to indicate the order of importance of the elements.
By establishing a visual hierarchy on your slides, you can naturally draw and hold your audience's attention to your presentation till the end. The visual hierarchy will significantly impact the slide title, specific content, or significant number or phrase in most cases. The right color selection also will help you to make your slide pop or establish a visual hierarchy.
Moreover, you can choose PPT themes with Icons. Icons are also an excellent way to establish visual hierarchy and to create a proper reading order. It will help you quickly draw your audience's eye from point to point.
In short, by selecting a PPT Presentation template that can establish the visual hierarchy, you can make your presentation persuasive.
Prefer Neat Layouts, Good Quality Images, and Limited Content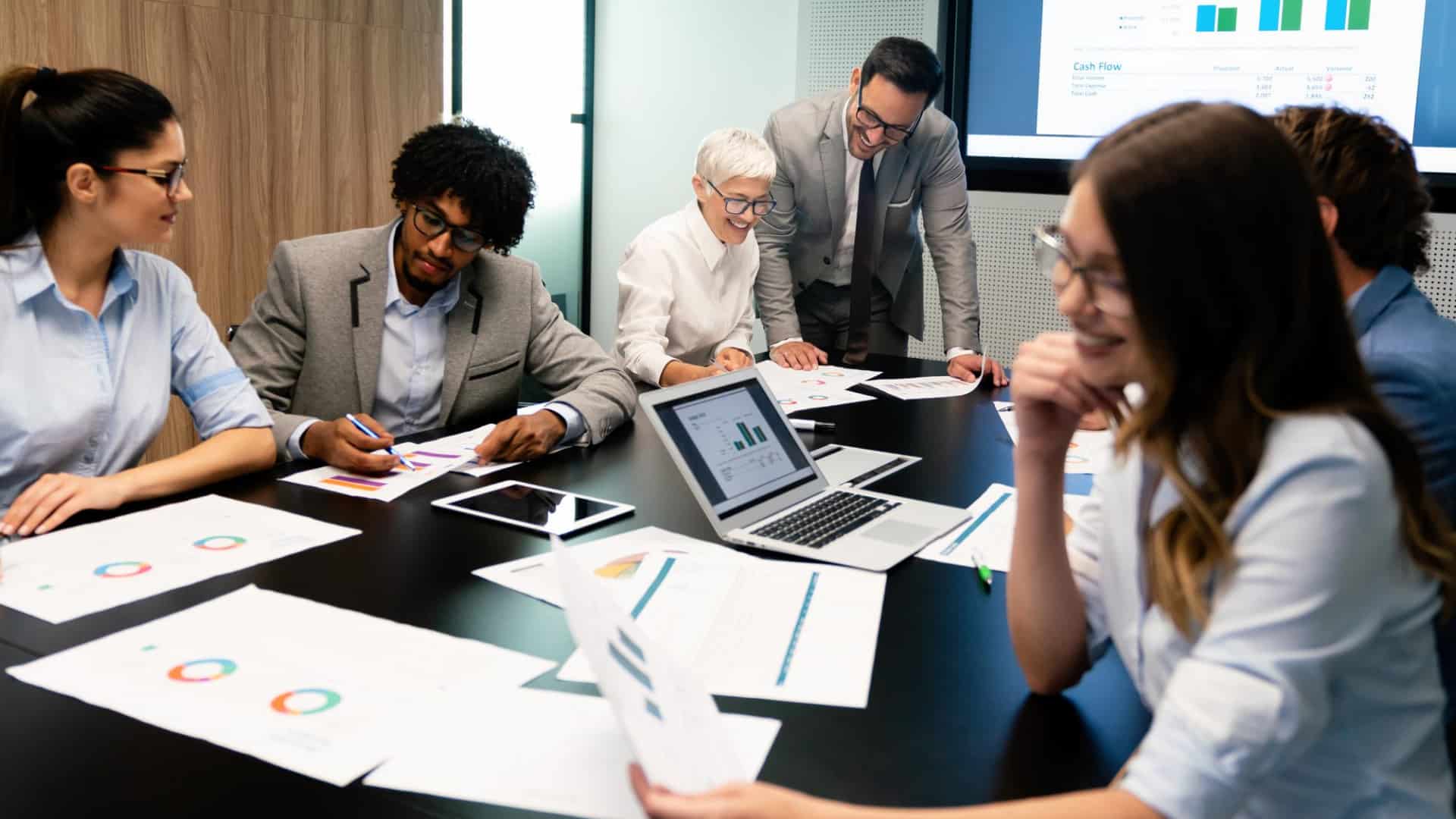 No matter your objective to create a presentation, you can improve its overall look by choosing a template with neat layouts and good quality images.
A perfect PowerPoint Template encompasses everything from proper font, quality images, suitable colors, neat layout, etc. Sometimes, the amount of content you put on your slides will also affect your PPT Presentation quality. So, always try to pick a template with a neat layout, quality images, and limited content.
It may be easy to pick a theme for your presentation. But, what matters is how the selected template goes into the process of making your presentation viewer-friendly.
Skip The Template With Distracting Elements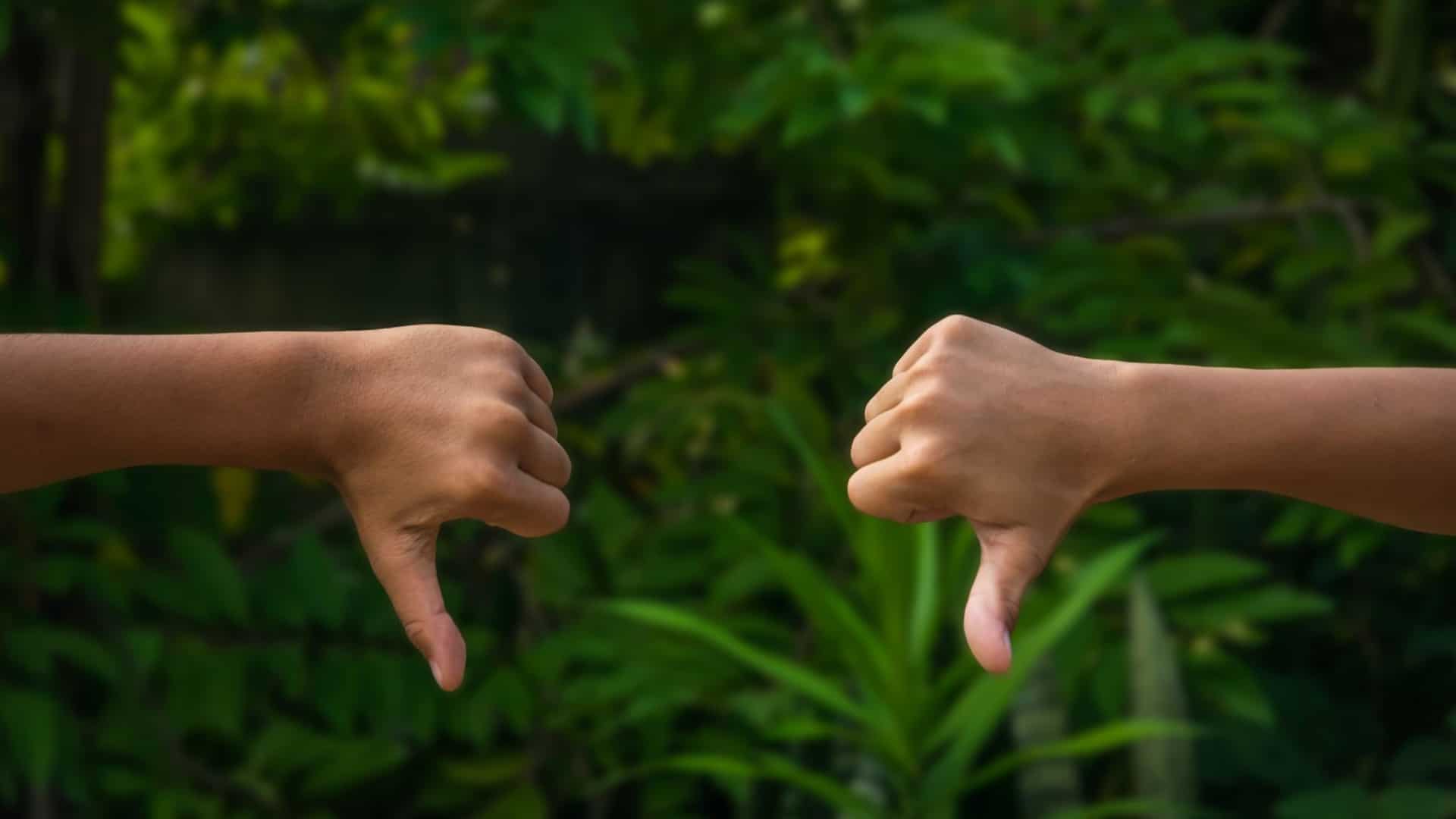 There can be some elements in specific templates that will make your slide distracting. So while finding templates for your next presentation, skip those templates with such distracting elements. Some of these are:
Unsuitable Images
Boring Color Combinations
Confidentiality statements
Unwanted Questions (usually found in market research presentations)
Explanation messages
Website domains
Other contact information
In case you must include those elements, prefer the PowerPoint template with less distracting by "fading" these items out. By then, you can keep your presentation less distracting. Besides, your audience can easily take reference from the more essential elements on the slide.
Therefore, try to avoid PPT templates with distracting elements or designs that will steal your audience's focus away from your key points. Besides, always remember to pick readable templates capable of communicating your message or concept more clearly.
Follow The Latest PowerPoint Trend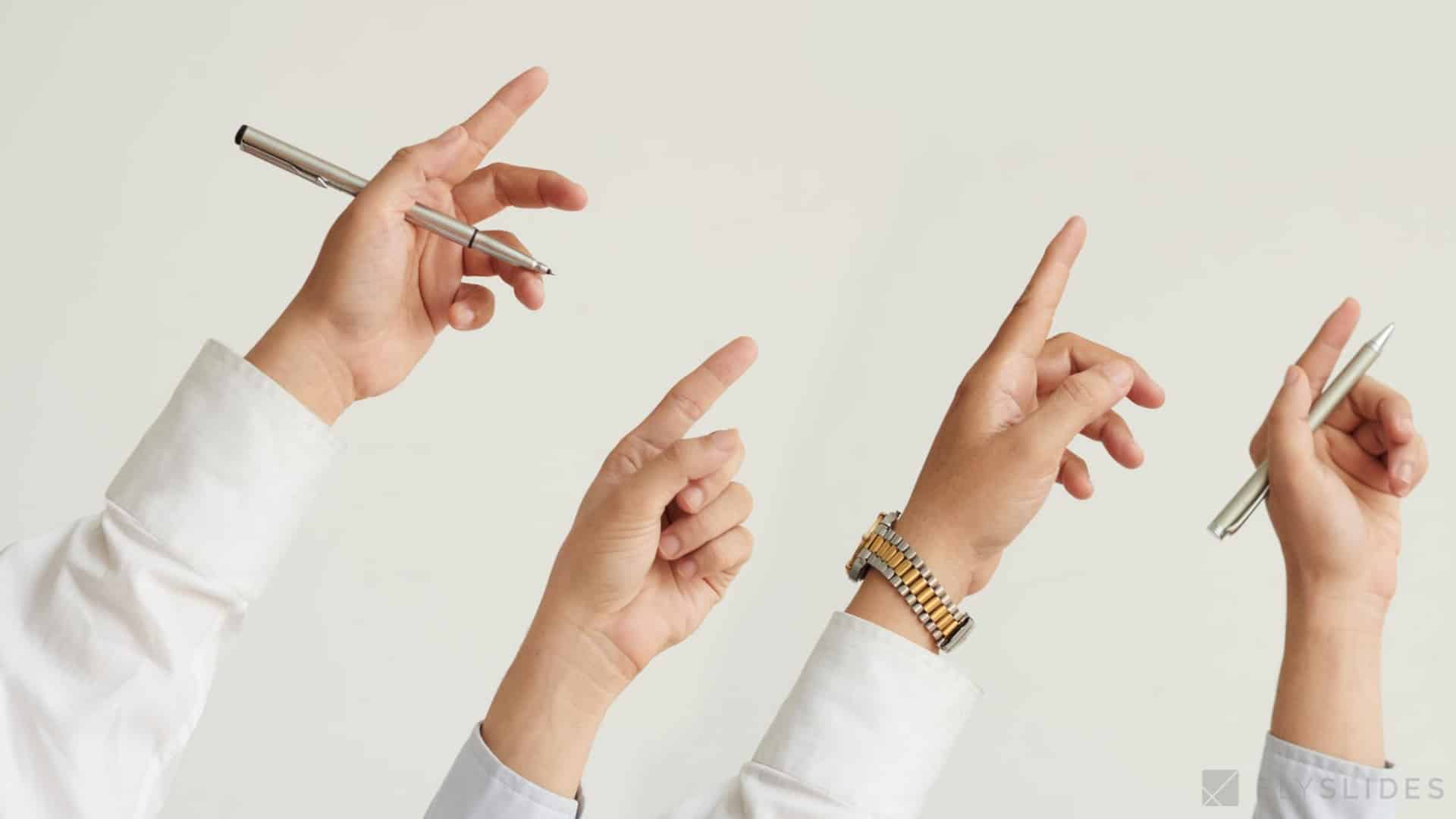 What's worse than following the old boring Presentation trends? The first step to select the perfect PowerPoint Presentation theme is to pursue anything and everything used by your competitors. To be clear, try to follow the latest PowerPoint trends.
Occasionally some make the mistake of assuming that they may divert from the traditional presentation style when they look for the new trends. It is a mistake!
When you go to presenting a PowerPoint Presentation, you must know the latest trends. Instead of choosing a template with your basic presentation knowledge, try to find out the latest presentation trends to get a better idea. Undoubtedly, it will make a difference in the overall appearance of your slides. By following the trend, you can grab your audience's eye naturally.
For instance, you may think that you can't design a perfect PowerPoint presentation without text. However, modern PowerPoint presentations do not include much text content. Instead, modern PPT presentations widely use attractive image content. By then, you can grab and hold your audience effortlessly.
Moreover, your audience can understand everything within your presentation without reading it.
Once you have arrived on a PowerPoint Template for your presentation, check whether it's following the latest PowerPoint trend or not. Keep this in your mind while selecting a PowerPoint theme for your next presentation. So that you can prevent your audience from other distractions, even when communicating a new or unfamiliar context.
Things To Remember
Don't Forget Your Audience
Always Choose Templates That Relevant To You
Don't Use A Template With Crazy Transitions Or Animations.
Don't Forget To Look Out For Various Slide Designs
Always Match Your Design That's Simple To Your Website
Don't Forget To Match Your Presentation With Your Message
Correctly Choose Colors, Dark Or Light
Try To Include Appropriate Charts.
Try To Establish A Visual Hierarchy On Your Slides
Always Choose Templates Neat Layouts, Good Quality Images, and Limited Content
Never Forget To Skip The Template With Distracting Elements
Always Follow The Latest PowerPoint Trend
If you consider these basics when choosing your perfect PowerPoint template, you can deliver an excellent presentation without spending much time and effort.
The Conclusion
The perfect blend of great content and well-crafted PowerPoint design is the secret behind a truly successful PowerPoint presentation. Unfortunately, many people don't know how to find the perfect PowerPoint Template that couple up with their presentation objectives and audience interest.
Your PowerPoint Presentations can impart a great deal about your ideas and knowledge. Therefore, picking the right PowerPoint Presentation Template that fits well will help you significantly convey your presentation. Moreover, choosing a suitable theme or design is the base part of the entire presentation.
So, if you're looking to make your presentation more appealing, it is vital to pick the template to give a tone to your presentation. So, say good-bye to typical, boring PowerPoint templates that ruin your presentation. Instead, follow the tips listed in this article and pick the perfect PowerPoint Presentation Templates that couple up with your objectives.
On the off-chance that you loved any of the models displayed in this article, you can buy it from us. They all are from FlySlides Collection of the best PowerPoint themes designed by our expert graphic designers.
Here are the top highlights of our exclusive professional business PowerPoint presentation templates below:
100% Fully Editable PowerPoint Slides & Design Elements
2 Aspect Ratio (4:3 & 16:9)
One-time purchase (Free download for life)
Unlimited downloads (Come back anytime to download the files again)
Lifetime free updates (We update by adding more slides regularly)
Lifetime free customer care support
There may be several PPT templates available online in the free sources, but always remember that they may not assure you the quality and features needed for a powerful PowerPoint template. Therefore, it will be a wise choice to pick a premium PPT template designed by professionals.