How to Create a Powerful Business Presentation?
An excellent business PPT presentation is not just an arrangement of some PowerPoint slides. Whether you're speaking to your employees, senior managers, or potential customers, you must create a pleasant impression to stand out from all other presenters they'll encounter. To create a Powerful Business Presentation, all you need to do is follow specific tips before selecting a template.
In this article, you can find 12 tips to create a powerful business presentation that'll let you present a perfect business presentation PPT effortlessly. Presentation skills are also a very significant skill that doesn't everyone possesses. It's an art, which is hard to find in everyone but easy to acquire. A compelling PowerPoint presentation will help you create a lasting impression with your clients and investors.
Now, let's have a look at the listed business presentation tips that will allow you to develop an incredible business presentation with more confidence.
Outline Your Speech and Write Out Your Talking Points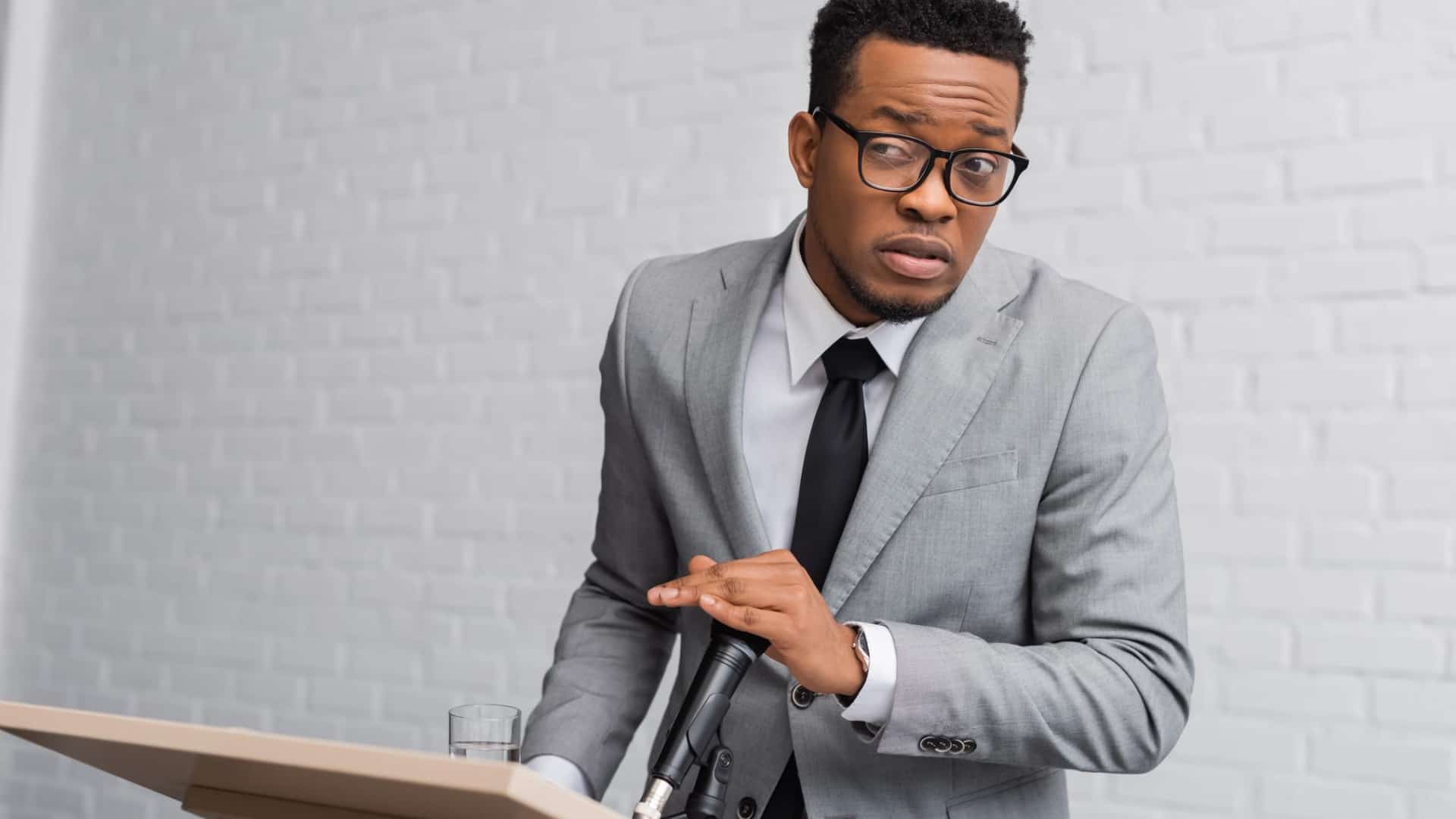 Before starting to plan your PowerPoint presentation design, the first thing you should do is outline your speech and list your talking points.
In a business PowerPoint presentation, the quality of your presentation content and well-designed PowerPoint templates are the core attractions, not the amount of content. Before putting your slides together, you should identify your PPT presentation's main objectives and the key takeaways you want to highlight.
For creating a perfect outline that covers all your talking points, search for popular and engaging PowerPoint presentation structures. Therefore, you will get an idea about the framework that you want to follow throughout your talk.
Once you've created an outline representing your presentation topics, and touches on each of your talking points, go for finding a unique PowerPoint presentation template that fits your objectives.
Tell The Story of Your Business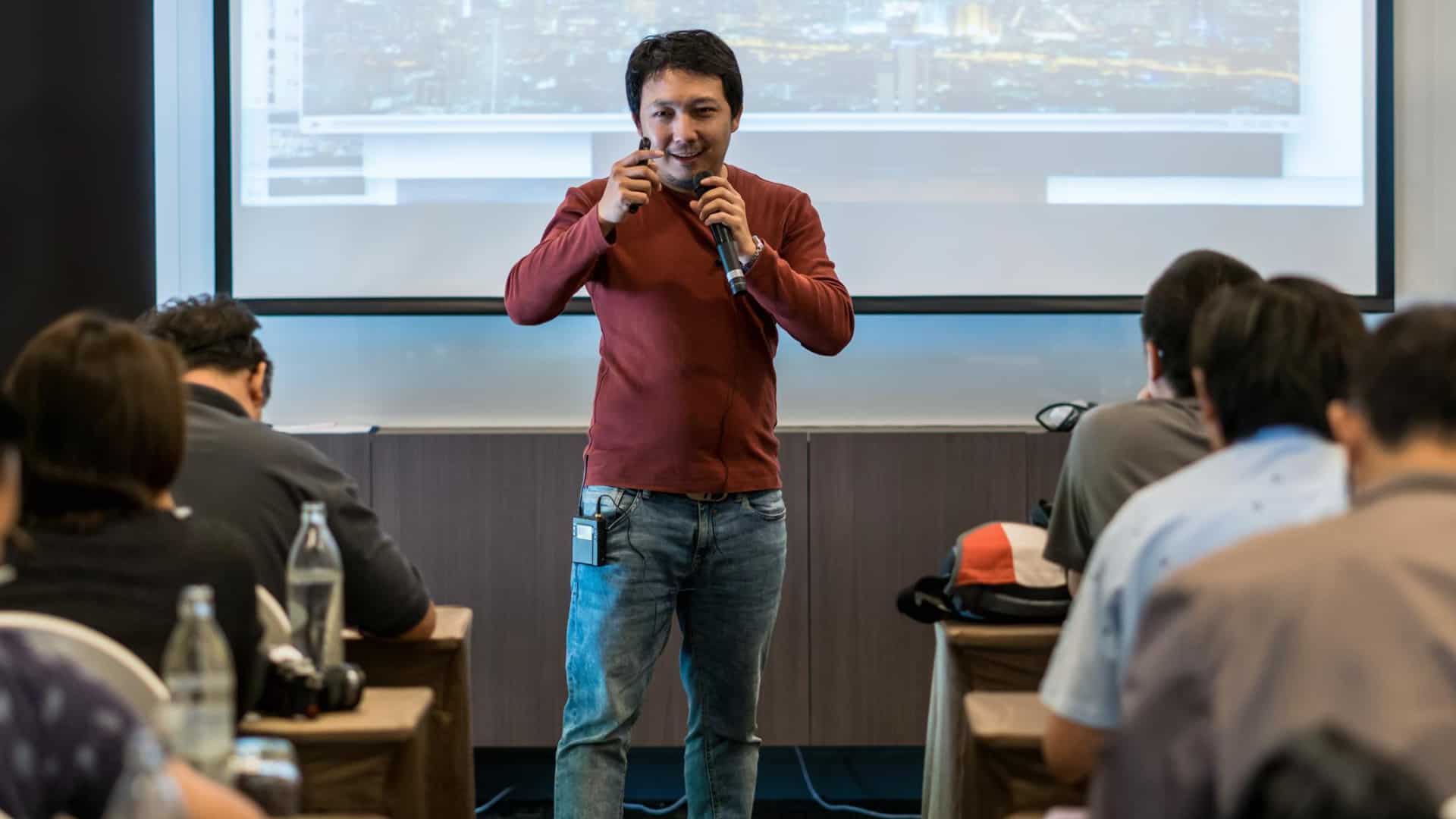 Storytelling is the perfect way to create a strong bond with your audience. It will create an interest in your content and your whole presentation.
Besides, it will help you develop a personal connection as your audience tries to relate your story. The main reason behind this is that your audience may have had the same problems or have gone through similar situations.
So, when developing a business PowerPoint presentation, try to get your audience emotionally involved by storytelling. It means letting them know how you reach here and what force you believe in your business.
Keep Your Presentation Simple and Straightforward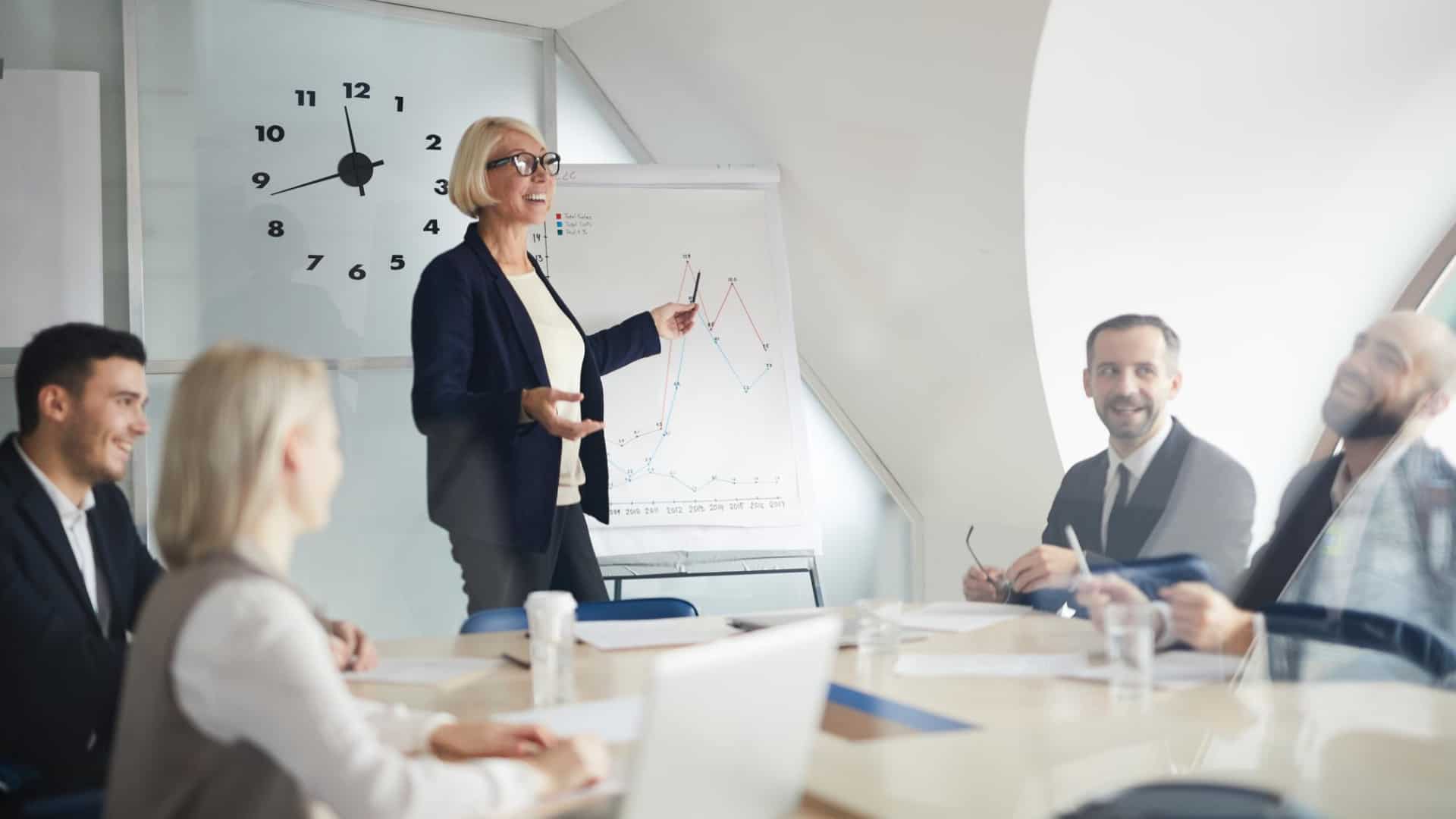 Don't try to overwhelm your audience with loads of content. Always try to limit your presentation content and try to avoid unwanted notes. It may create a sense of boredom in your audience.
While delivering a business PPT presentation, don't try to present your template over-elaborate with content. Instead, try to make it appear simple using shapes, arrows, timelines, etc. It means there is no need to deliver an over-elaborate speech. And, you only need to make a small tweak to your typical conversational style (if required). Besides, always focus on presenting yourself sound approachable and avoid swearing. It is still a better way to stay away from complex or unusual words.
To be clear, when presenting your concepts to others, you don't need to include everything. Instead, choose out the decisive ideas that you want to make. Keep your business presentation as simple and straightforward as possible while still bringing your audience with you on a journey.
Keep your Design Consistent Throughout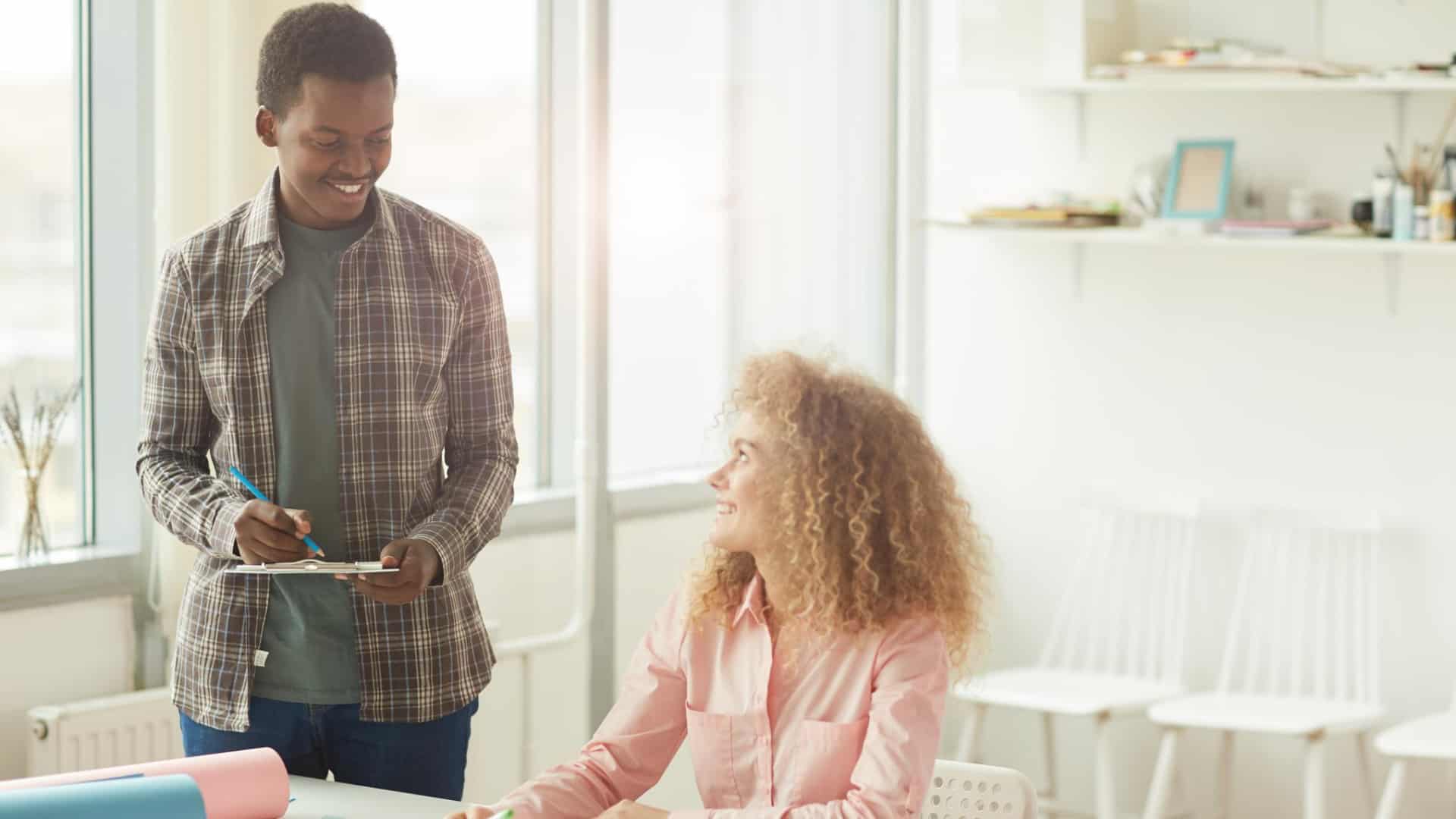 Whenever you assemble your business PowerPoint presentation slides, remember to keep your design consistent throughout your PPT. Always aim to include something simpler, easy to remember, and concise.
Imagine if you were watching a presentation that looked messy and cluttered. Then, you will be confused about how these slides make any sense together. Isn't it? Similarly, your audience will also get confused. So, it is essential to keep your PPT presentation design consistent throughout your PowerPoint presentation.
Here are the tips to make your business PowerPoint presentation layout look consistent throughout your speech:
Pick a template that uses a monochromatic color combination so that you can make your presentation look consistent and professional as well.
Make use of alignments to make your presentation content structure immediately apparent to the audience and consistent.
Limit the use of various fonts in your template. Try to use one or two fonts throughout your PowerPoint layout.
Use a single presentation design to be always presented.
Choose a PPT that matches your branding color.
Use the power of white spaces to make your PowerPoint presentation stay consistent throughout.
Always keep the end in my mind while picking your PPT presentation template.
Whether it's a sales presentation, investor presentation, or anything else, it is essential to keep your PowerPoint presentation design consistent. It is the core thing that turns your business PowerPoint presentation engaging and comprehensive.
Establish Your Trustworthiness Right Up Front
Establishing your credibility is a standard business presentation style that helps you consistently communicate information.
A presentation becomes powerful, not only when you present your knowledge, but also when your audience finds yourself trustworthy. All you need to do is to share your experience and reveal the work you put on to achieve the success you have now. Your audience always loves to listen to what you have to say if they know you are credible. However, it's not about a lengthy, boring introduction highlighting your career journey.
So, when presenting a public presentation, try to establish trustworthiness before starting your PowerPoint presentation.
Share Your Objectives for The Presentation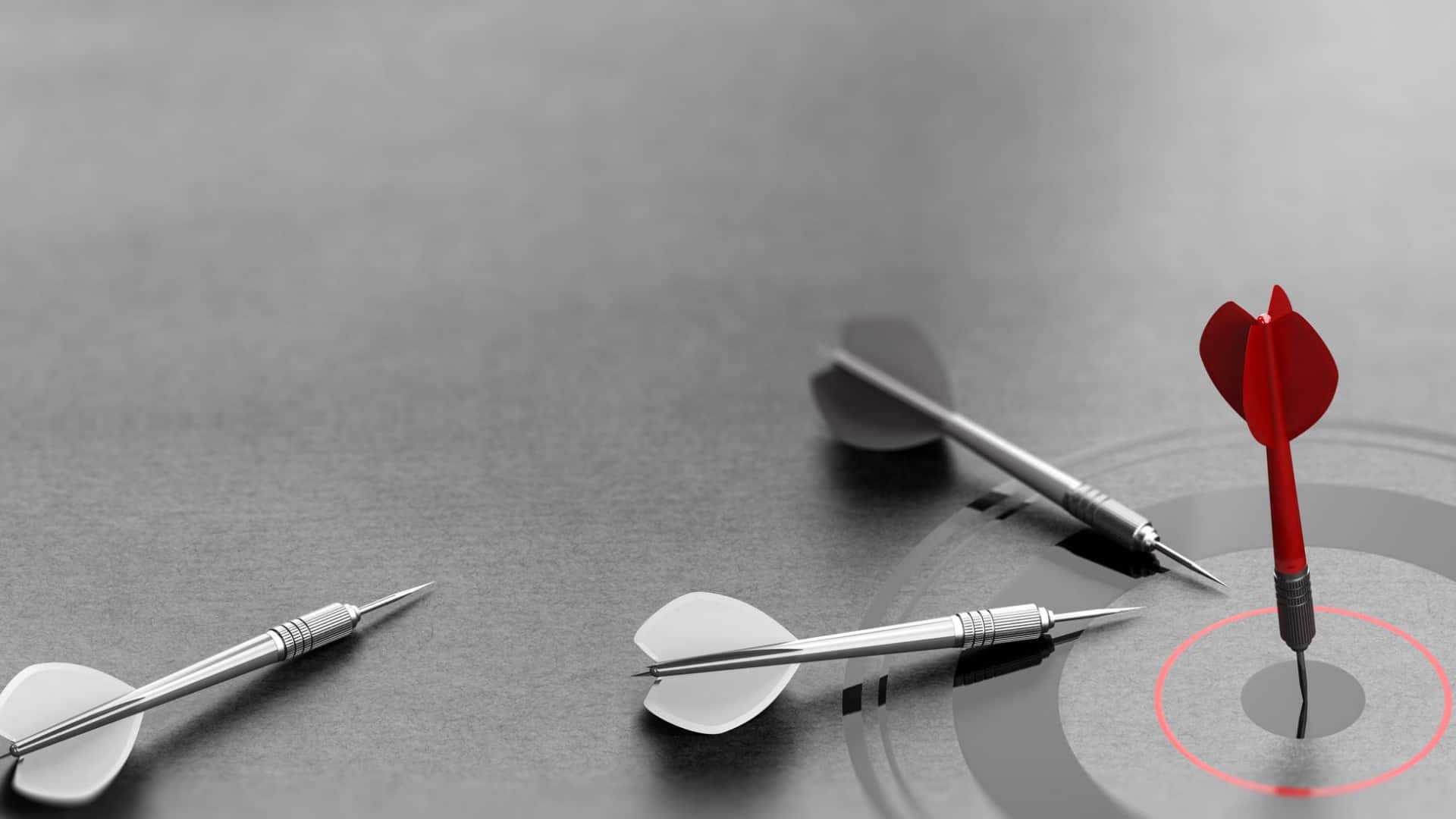 The secret to presenting a successful business presentation is connecting with your audience and genuinely sharing your objectives with them. So that they can understand and evaluate the significance of your idea.
Unless you've focused on your topic, your audience won't get your message in the desired manner. From the start, let your audience know what message you are going to share with your audience.
If you let your audience know your presentation's objective initially, it is better to engage your audience. It will allow your audience to relate what you have to say with that purpose as you present your ideas.
Therefore, it will be possible for you to derive the outcome you want, whether it is for approval to proceed with a new initiative, get agreement and understanding, or change their mind.
Moreover, it is an effective way to develop a successful business PowerPoint presentation by focusing on the objective rather than wander off from the primary purpose.
Show Your Plans Visually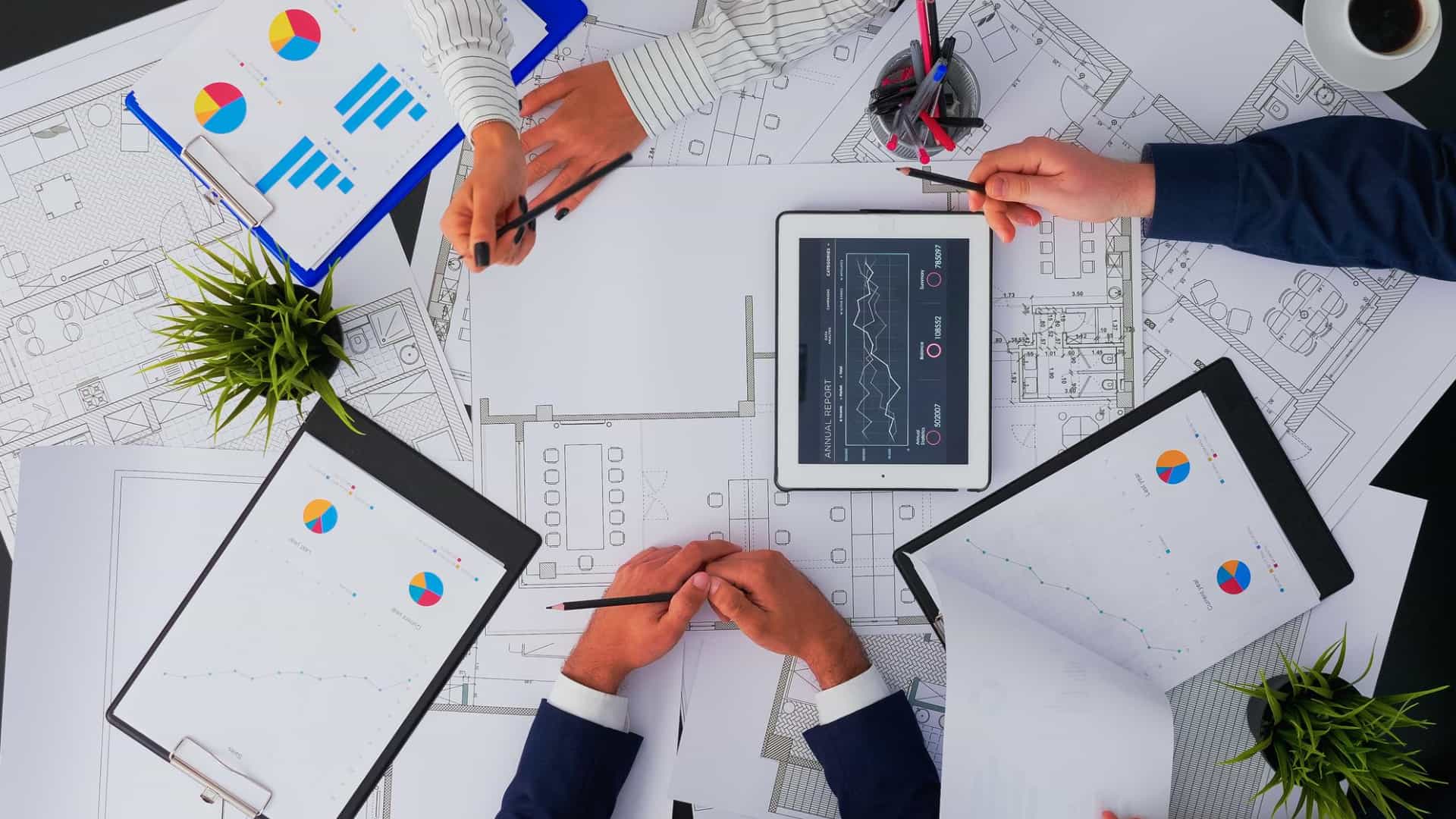 A visually arranged plan will help your audience get a better sense of what you want to convey. Visual representation is the best means to highlight new concepts, milestones, processes, and goals. There are several ways with which you can visualize the message as well as the objectives of your presentation.
The first thing is that you can introduce a relevant quote, full-screen image, videos, animations, etc. In such a way, your presentation will get more impact as they will stick in your audience's minds while listening to your presentation.
So, when presenting a PowerPoint before an audience, include visual aids, notes, and slides.
Note: There are several free and premium business PowerPoint themes available today. You can download them to make your entire PPT presentation visually appealing because they all are pre-built with all arrows, timelines, shapes, different fonts, colors, etc.
Personalize Your Presentation Template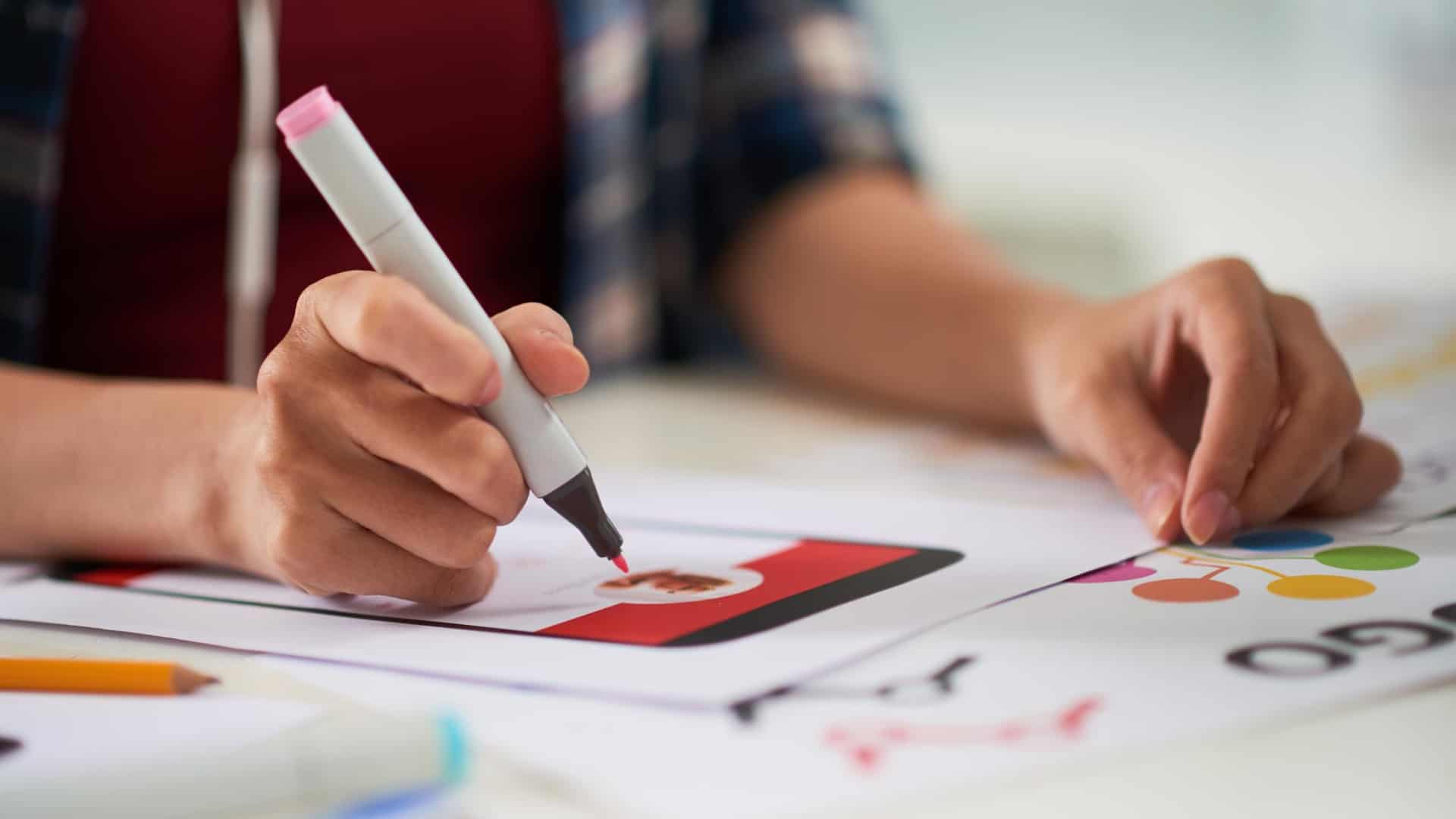 Sometimes the best way to get attention to the information you are presenting is to pick personalized PowerPoint templates. It will help you grab your audience's interest and can drive their engagement to the exact point. It is merely a catalyst for your presentation.
Using a personalized PowerPoint template will let you create a highly professional business presentation. If you prefer a personalized PPT theme, you can easily match your presentation with your brand and website. Besides, it will let you present your business presentation clearly and effectively. And such a way, your audience will get an idea about your presentation before the start.
For using a customized PowerPoint presentation template, you have two options:
The first one is to create a PowerPoint presentation by yourself.
Another option is to purchase a fully customizable business presentation template.
Of Course, you can create your unique PowerPoint design, but you need to invest a lot of time and effort. If you don't have any skills to craft an excellent business PowerPoint presentation, it is better to go for premium business PPT presentation templates.
Note: Premium PowerPoint diagrams are a wise choice while comparing to Free PowerPoint diagrams. That means when you choose a premium PPT template, you will get unique designs, creative vector infographics, unlimited branding options, lifetime updates, and support, etc.
Strategically Place Shapes in Your PowerPoint Presentation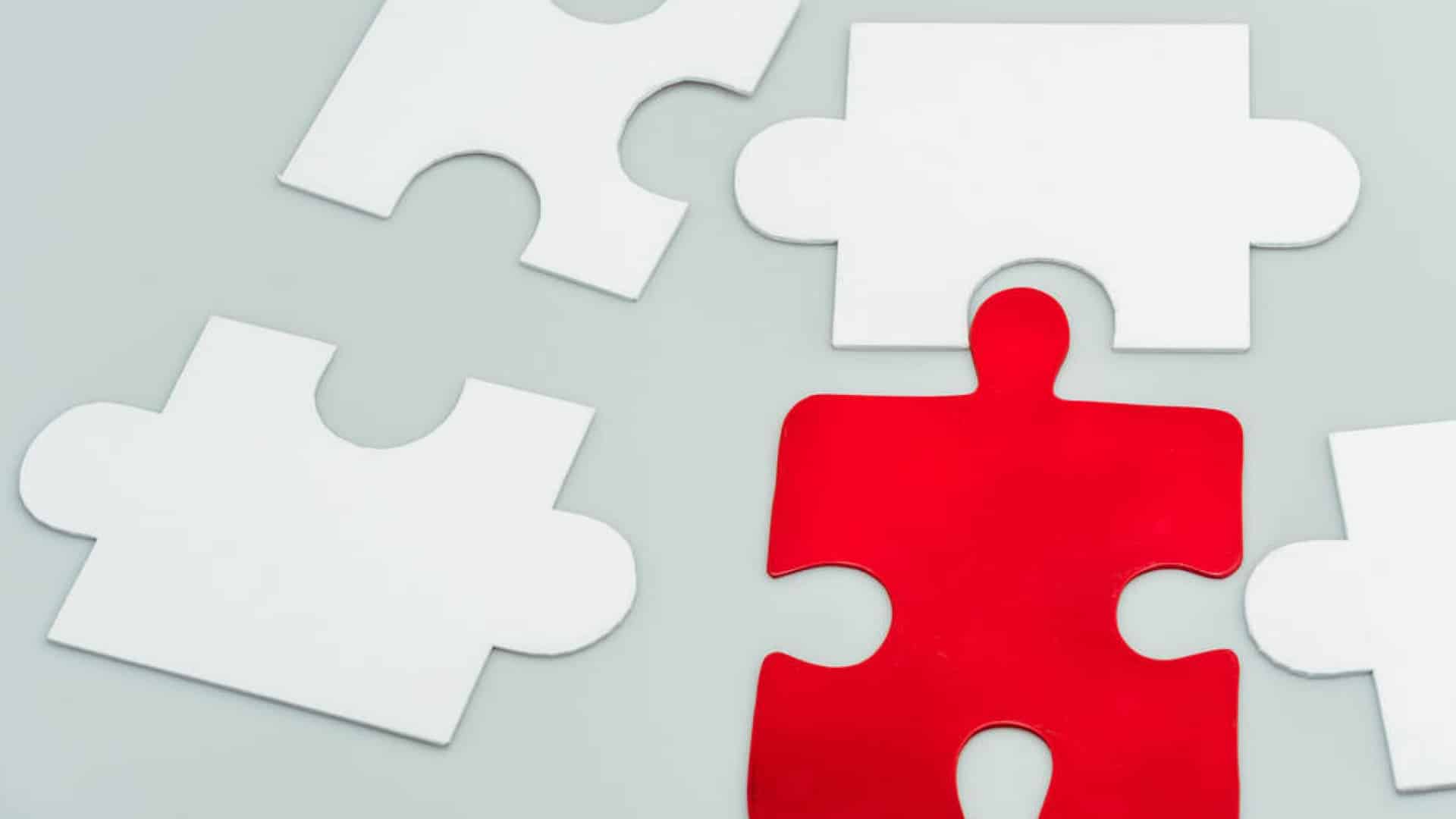 Shapes are a great choice to make your presentations more attractive and visually appealing. All the premium ready-made PowerPoint presentation themes come with a handful of various shapes that can be customized to suit your needs. You can use your color palette, preferences, and more. Even when you don't need shapes in every presentation you create, placing shapes strategically in your PPT design can add visual appeal and attention to your PPT presentation.
Some of the effective ways that can take advantage of placing shapes strategically in your PowerPoint presentation are:
To display the company's milestones, mission, and vision.
To highlight approaches for difficult problem-solving.
To showcase vital strategic initiatives.
To represent a business process and project progress.
To highlight continuity.
To show interconnection and strategy.
To illustrate the growth or decline of any business metric over time visually.
To highlight the flexibility of particular business plans.
To display the distribution of any specific business variable.
Separate Your Ideas With Transition Slides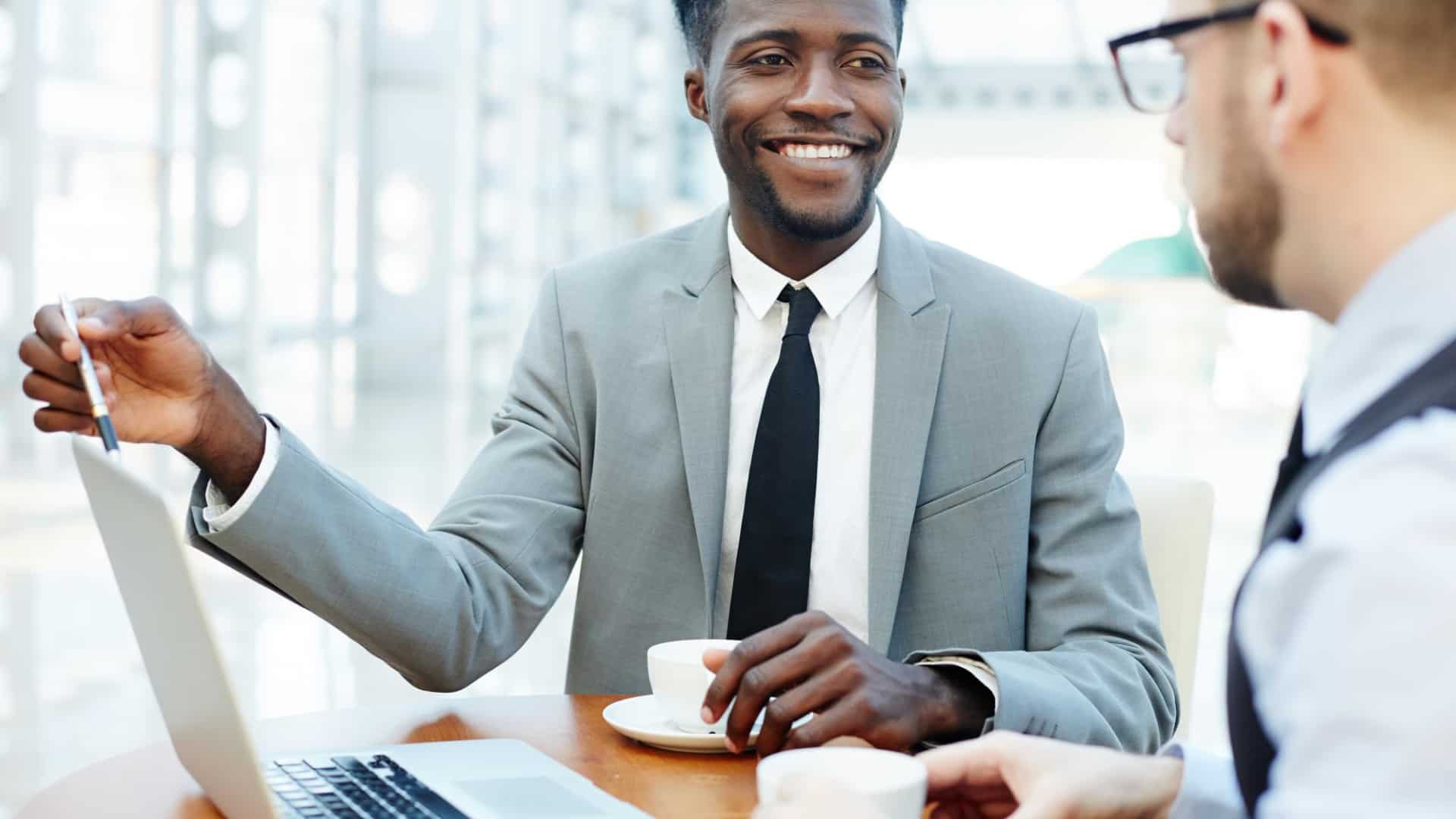 Have you ever found losing your audience's attention during your presentation, even after you speak professionally? You may! Most of the speakers are struggling with this issue. It may be because of the low flow of your presentation. One of the proven ways you can adapt your presentation's smooth flow is to separate your ideas using transition slides.
Studies show that spectators don't surf when they are fully absorbed in the same atmosphere. It is what happens during your presentation too. So, try to hold your audience's attention while explaining your slide. In such a way, it is the best way to introduce your next idea with a transition slide. That is, use slide transition effects between your slides to keep your audience visually interested.
By adding transition slides, you can prevent your audience from distracting and keep your audience paying attention to your presentation. You can use either an image or a powerful quotation to project the topic. If you include transition slides, it will help you hold your audience focus on your points till the end.
You can also add movement to your slides and use animations to make your presentation attractive. However, don't add effects that distract from the message you are delivering. Therefore, instead of crazy animations, use Appear, Fade, Dissolve, and Wipe animations. It will help you make your presentation attention-grabbing while keeping its professionalism.
So, if you would like to create an excellent business presentation, try to separate your ideas, plans, and messages with transition slides.
Include Videos That Can Add an Impact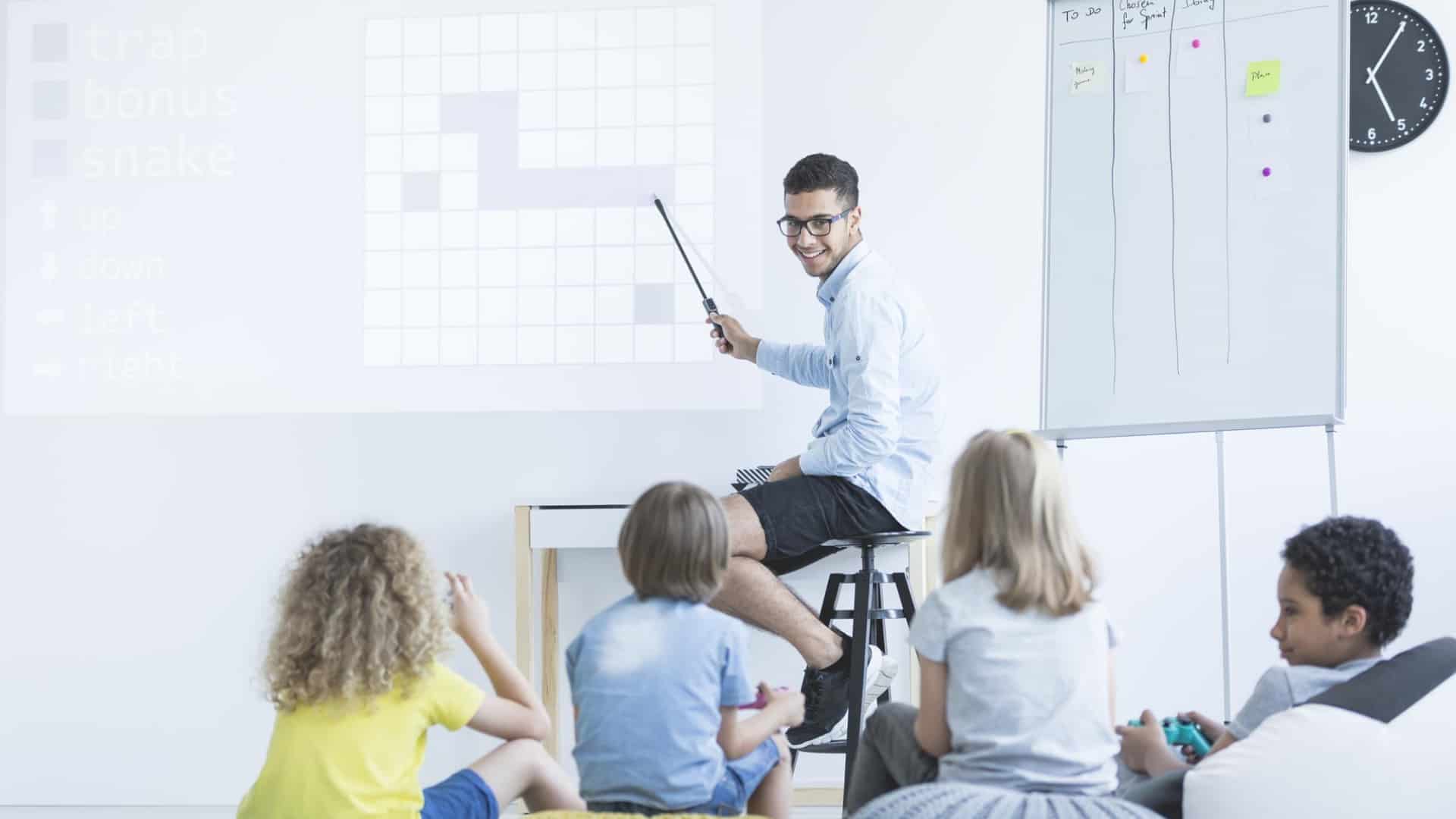 If you're searching for an idea to make your next compelling business PPT presentation stand out and keep your audience's attention, look to add relevant videos. Most of the expert business presenters use PowerPoint designs with videos to make their presentation content persuasive. Even if you're not well-prepared, these videos can help you make your PPT presentation easy-to-understand and effectively convey your message.
Videos are a great idea that adds impacts to your business PowerPoint presentation as it makes your visually appealing. It not only makes your presentation attractive but also leaves you the image of an expert presenter. It will add a professional appearance to your whole presentation.
As we all know, a business PowerPoint presentation must be highly professional. Therefore, you can add videos related to your corporate PowerPoint presentation layouts. Also, try to purchase PPT templates that come with space for adding your videos. Even though videos are the right choice, don't overload your PowerPoint presentations with videos.
Here are the benefits of including video in your corporate business PowerPoint presentation:
Help you improve your audience's experience with video that provides sight and sound to reel the audience in.
Let you give your audience a better idea of your vision, mission, and approach efficiently.
Video can help you to outline complicated demonstrations and plot lines comprehensively.
Best to increase your brand awareness and create an impact on your audience.
Make it easy for you to keep your audience's attention and prevent all distractions.
Therefore, while giving a business presentation, try to embed videos and other engaging visual aids that can reshape your PPT presentation.
End Your Presentation With Next Steps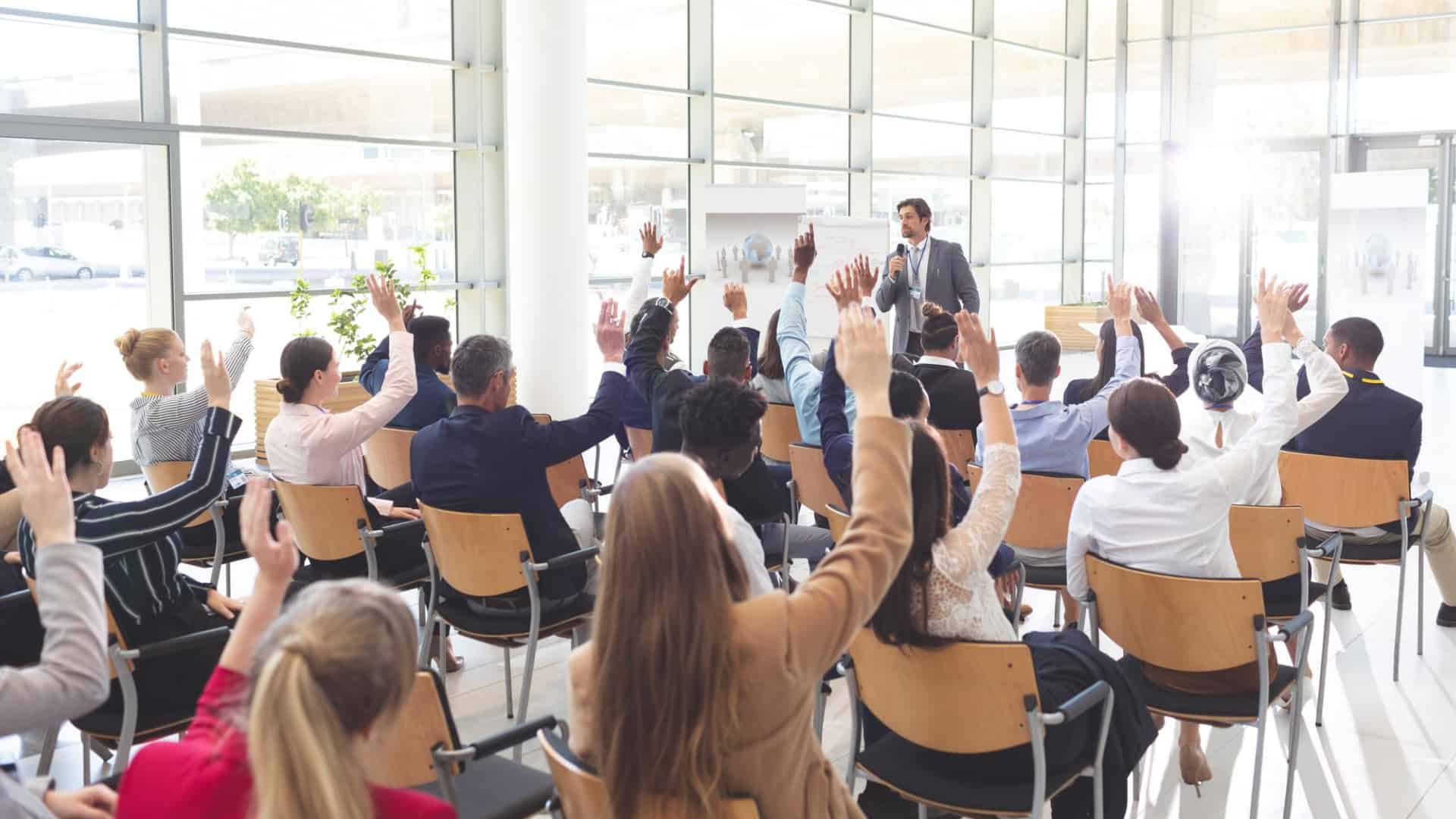 At the end of the presentation, encourage your audience to figure out how to employ all of the ideas you've mentioned in the PPT presentation in their real life. Even after you complete the presentation, your audience will be processing all the information that you delivered. Also, try to close your business presentation with a strong call to action.
Inviting your audience to discuss the topic personally and sharing your contact details is also an excellent way to make your presentation powerful.
Important Points to Remember While Going to Develop a Business PowerPoint Presentation
Start your preparation by outlining your speech and listing out your talking points.
Let your audience know your business journey and story of success.
Try to keep your design uniform throughout.
Try to keep your presentation honest and straightforward.
Don't forget to establish your trustworthiness right upfront.
Don't forget to place interesting shapes strategically.
It's better to share your aims for the presentation.
Try to highlight your plans visually.
It will be better to personalize your presentation template.
Use transition slides to separate your ideas.
Try to include videos that can make an impact.
Try to end your PowerPoint presentation with the next steps.
The Conclusion
The perfect move to grab your audience's attention is to develop a powerful presentation.
If you have a well-organized plan from start to finish, you can hold the audience's attention till the end and can quickly drive your audience to the point.
While preparing for a business presentation, try to use the above-listed tips as the checklist.
It is a challenging task to prepare all of these on your own. Developing a powerful presentation is quite complicated, and you need to invest a lot of time in preparation. Don't worry! We are here to bring you customizable pre-built PPT templates that will make it possible for you to present a powerful business presentation effortlessly.
We don't know why you're still struggling to develop a perfect business presentation; when FlySlides is available here for you. At FlySlides, we know what will make your PowerPoint presentation remarkable. With the strategically researched topics, creative graphics, optimal colors, and engaging designs, we bring you the best-ever PPT presentation templates that let your potential audience experience your Presentation skills even in one glance. Moreover, once you purchase our PowerPoint templates, you can download them free for your lifetime.
Check out some of the top features of our exclusive professional business PowerPoint presentation template below:
All our PowerPoint templates are 100% Fully Editable and customizable as per your requirements.
Our templates are available in 2 aspect Ratios (4:3 and 16:9).
You can own our high-quality PowerPoint templates with a One-time purchase and can access free download for life.
You can find a wide range of unique slide designs for various PowerPoint presentation needs.
All PowerPoint slides are entirely animated.
One-click image replacement option included.
More real data slides have been added.
Offer free customer support for a lifetime.
Comes with 100% safe and hassle-free transactions.
If you don't possess any design skills and don't have enough time to develop a top-notch business PowerPoint Presentation, then feel free to go for premium business PPT presentation templates. It's the best choice. Whether you are creating your presentation for marketing, training, or any other purpose, it is wise to pick a professional business PowerPoint template to make the presentation more exciting and attractive.