Wondering how to build a strong brand identity?
There are many ways to create a brand identity, but if you want the best results then it is important that your visual branding is on point. In this article we will show you how to improve your company's branding and what are steps have to take, so you can stand out from competitors in an appealing way!
Here's what we'll cover:
The significance of branding and why your brand requires a pre-planned corporate identity.
Best tips for developing a visual brand identity from selecting suitable design layouts, color palettes, and many more.
Examples of innovative brand identities and how they've impressed their audience.
The Dos and Don'ts of developing a unique brand identity.
Top benefits of building a strong brand identity.
The Significance of a Strong Brand Identity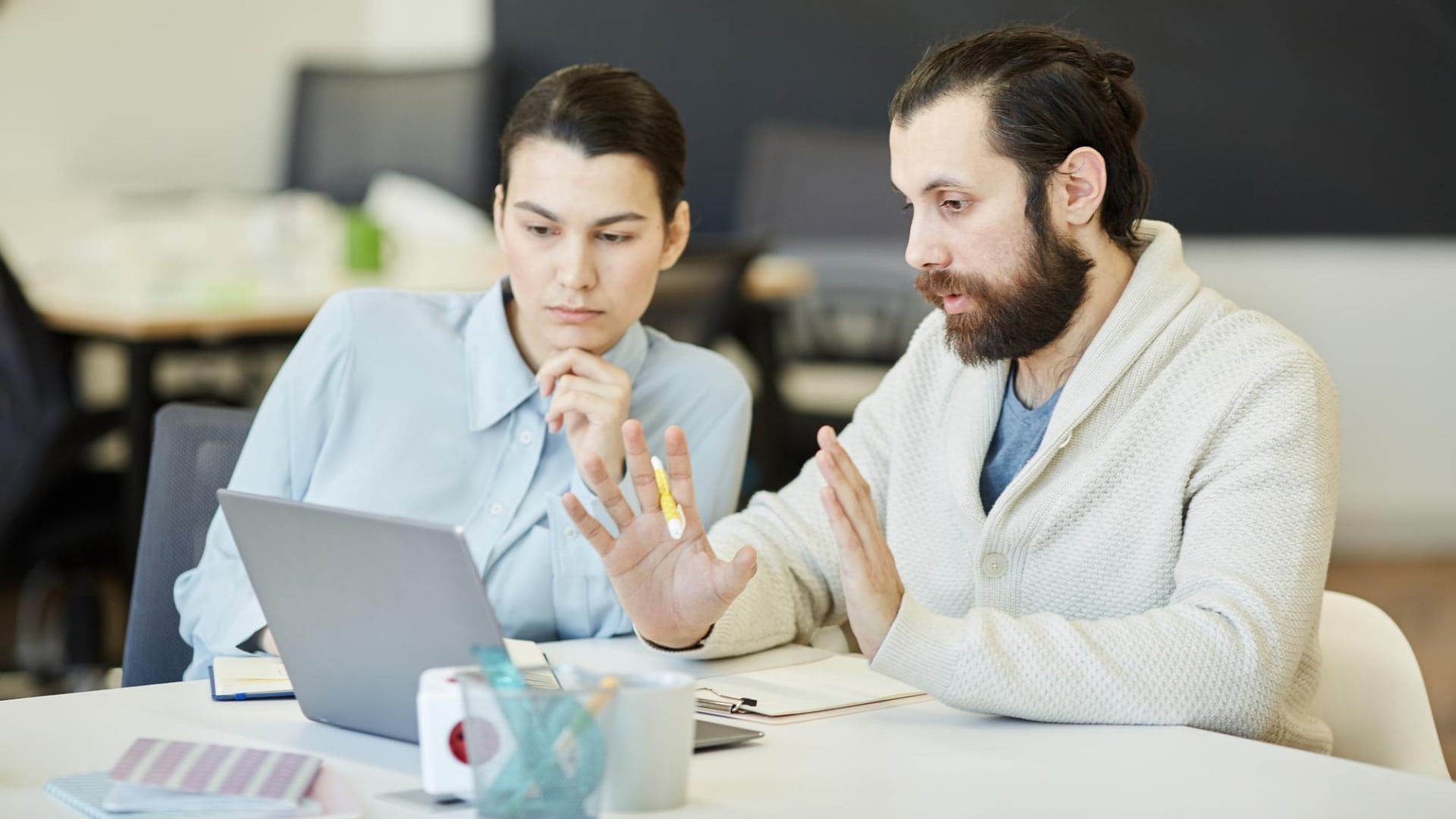 A brand identity is a company's story, told in an impactful way that develops a good image in the mind of its potential customer. Apple and Coca-Cola are just two examples of companies who need to have strong brands for their products to be successful; however, even small businesses can benefit from investing time into creating a well-thought-out brand identity because it could give them a competitive advantage over other competitors.
Here are the three reasons why having a strong brand identity is essential for the growth of your business:
Create trust and brand awareness.
Stand out from the competition.
Increase brand loyalty.
Customers only favor a product that shares a positive experience when comparing with other products.
The Most Comprehensive List of Brand Identity Tools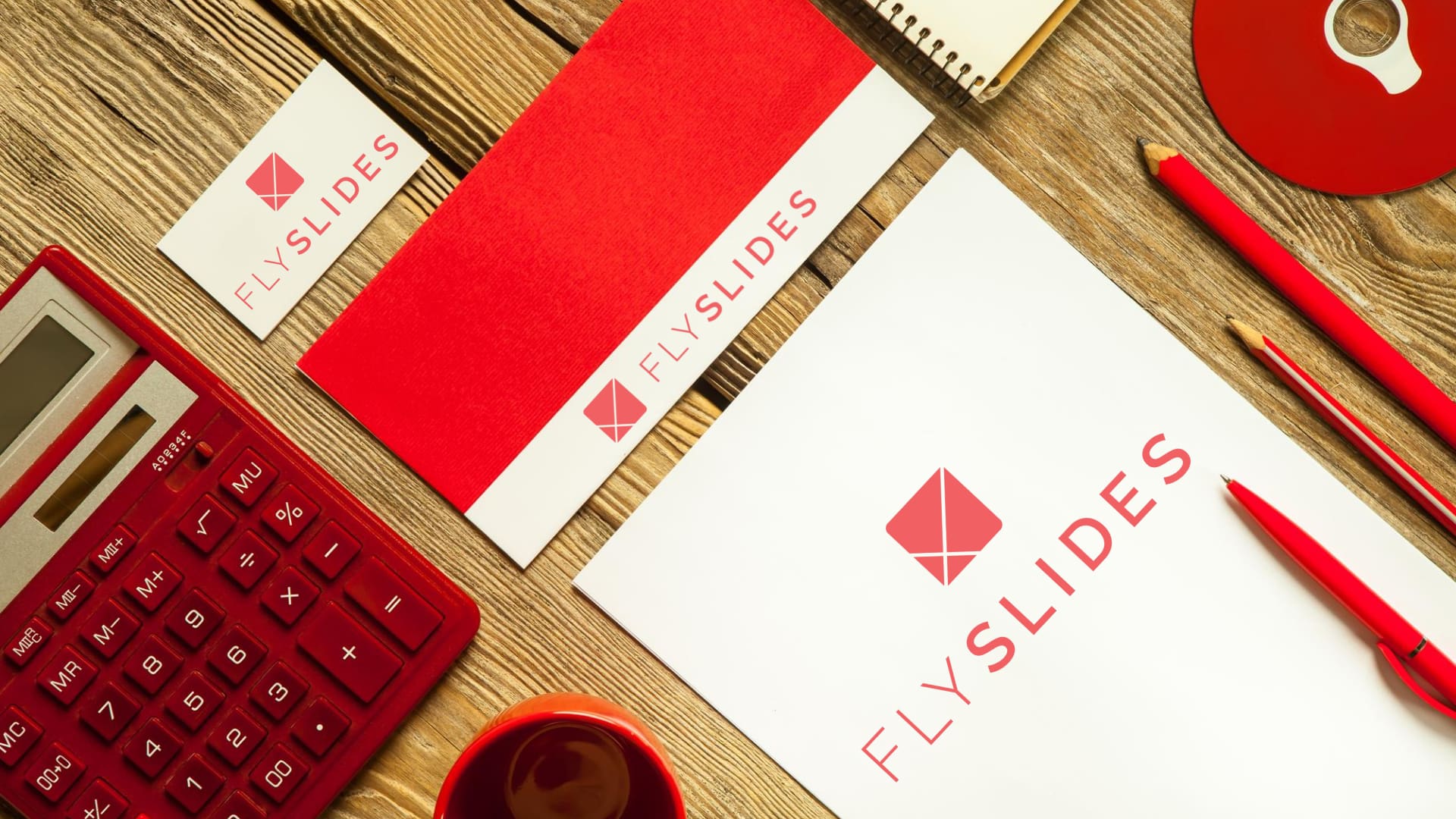 Visual Content
What are some ways to make your product stand out from the competition? How can you build a strong brand identity that tells consumers how it's better than any other option available? Confused about where to start, but don't worry. It turns out there is an easy way: visual content for branding!
Visual content is a vital part of building your brand. You need to find the right balance between providing information and maintaining visual interest in order for customers to stay interested and engaged with what you have on offer.
Visual branding identity should be able to speak of your business objectives even without you having altered a word, so it's important that they are strong enough visually as well!
Logo
Logos are more than just a picture—they're extremely important to your product. A logo is an essential component of any company's branding and marketing strategy because it gives customers their first impression of what you offer for sale.
To make sure that they come away satisfied with this initial experience, logos need to be cleverly designed as well as beautifully executed from start to finish by skilled professionals who understand how different shapes or color combinations can influence our perception of quality products.
So, a well-designed logo made with an exciting color combination is one great way you may choose in order to make sure people notice your brand more often than others.
Typography
With a bit of creative thought, typography can help to make your logo more notable and expressive. Typographic design is one way you might bring some character or personality into the branding for your company while still retaining an air of professionalism with appropriate typefaces. You could take advantage of various fonts by using a top text generator or any other tools, where they have touches like softness, humor, and robustness that would be ideal for certain designs but less so on others – it's important to think about what will work best before getting started!
Typography can add some personality to your company and its brand identity. It includes the wise choice of brand fonts and logo fonts.
Mainly, there are four kinds of typography:
Serif
Sans Serif
Script
Display
Color Palette
Color is a vital part of any company's brand identity because it adds meaning to their work and helps them communicate with customers more effectively.
Your brand identity color palette is your way of creating a new and engaging visual experience with your target audience. Hence, use your branding color and logo colors wisely, or else you'll find yourself running the risk of being unprofessional.
Here are the best colors that can do more to establish your brand identity:
Red:

Red is the color of passion and excitement. It's an ideal choice whether your brand identity is Strong, loud, youthful, and visually appealing.

Orange:

Orange is a high-energy color. It is great to use if you want to appear friendly and playful. It's used less commonly than red, so it will also make you stand out.
Yellow: Yellow, the color of sunshine, is all about happiness. The cheerful vibe makes it a good choice if you want to feel fun, accessible, and affordable.
Green: An incredibly versatile color, green can be used for just about any brand. Culturally, though, when people see green, they think of two things: money or nature. If your brand is tied to either of those things, green is an especially good choice.
Blue: The most universally appealing color in the spectrum, blue can help your branding to appear more stable and trustworthy, so if you're looking to appeal to a wide demographic—and get them to trust you in the process—go with blue.
Purple: Purple is the color of royalty, so if you're going for a luxurious feel in your branding, this is a safe bet.
Pink: Right or wrong, pink is culturally tied to femininity, so if your brand is targeted towards women, pink should be a definite contender for your brand color. It's also a great color for brands with a soft or luxurious identity.
Brown: Brown is perhaps the least use color in all of the branding, but that could actually work to your advantage! Any time you do something different, it helps you stand out. Brown can also help people to view your brand as rugged. This is great for certain occasions as well.
Black: If you want to be viewed as modern or sophisticated, there's nothing as classic and effective as black.
Shapes
When it comes to your brand identity designs, you should also consider the shapes. It is subtle, but it can also play an effective role in reinforcing the desired reaction from your potential prospects. For instance, a circle logo with soft edges can offer a very different impact from a logo that's sharp and square.
Email Marketing
If you wish to establish direct links with your target clients, then it is better to try email marketing. If you set up your email marketing properly, it can deliver measurable ROI for your campaigns.
Social Media
Social media is the best platform for scheduling, managing, and establishing your brand identity.
Top Tips for Developing a Strong Brand Identity Professionally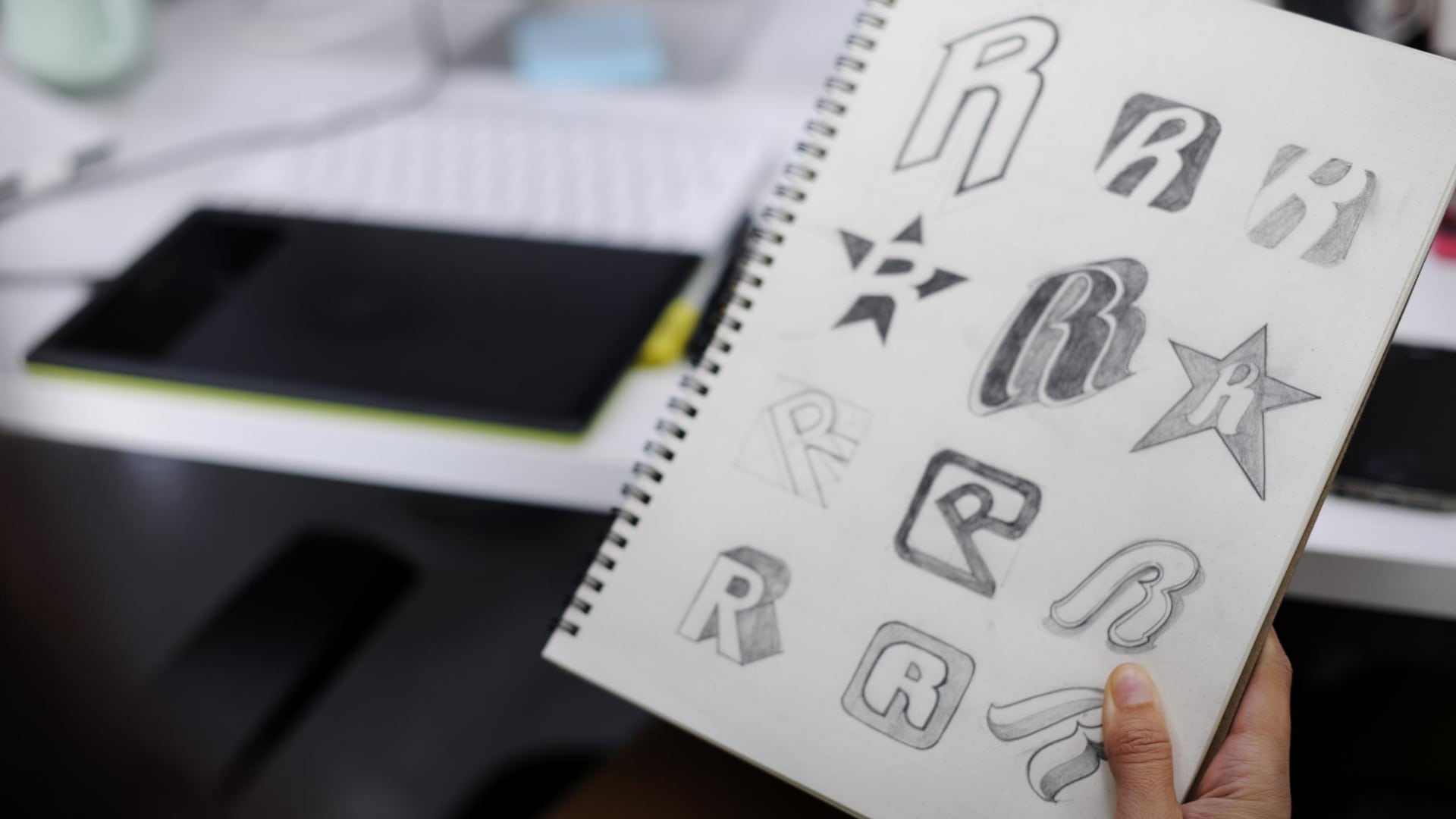 Brand identity is the essence of your popularity that lets your customers know who you are. Many people interchange the term 'BRAND' with 'LOGO'. A logo is merely a symbol of a company or business, and the brand is so much more. When it comes to brand identity, we should cover a company's overall personality.
Studies found that about 50% of consumers worldwide choose a brand based on its values and impact. So, dig deep into this article and discover the right formula to distinguish your brand from others.
Here are the top methodologies to develop a brand name remarkably:
Discover the Purpose Behind Your Brand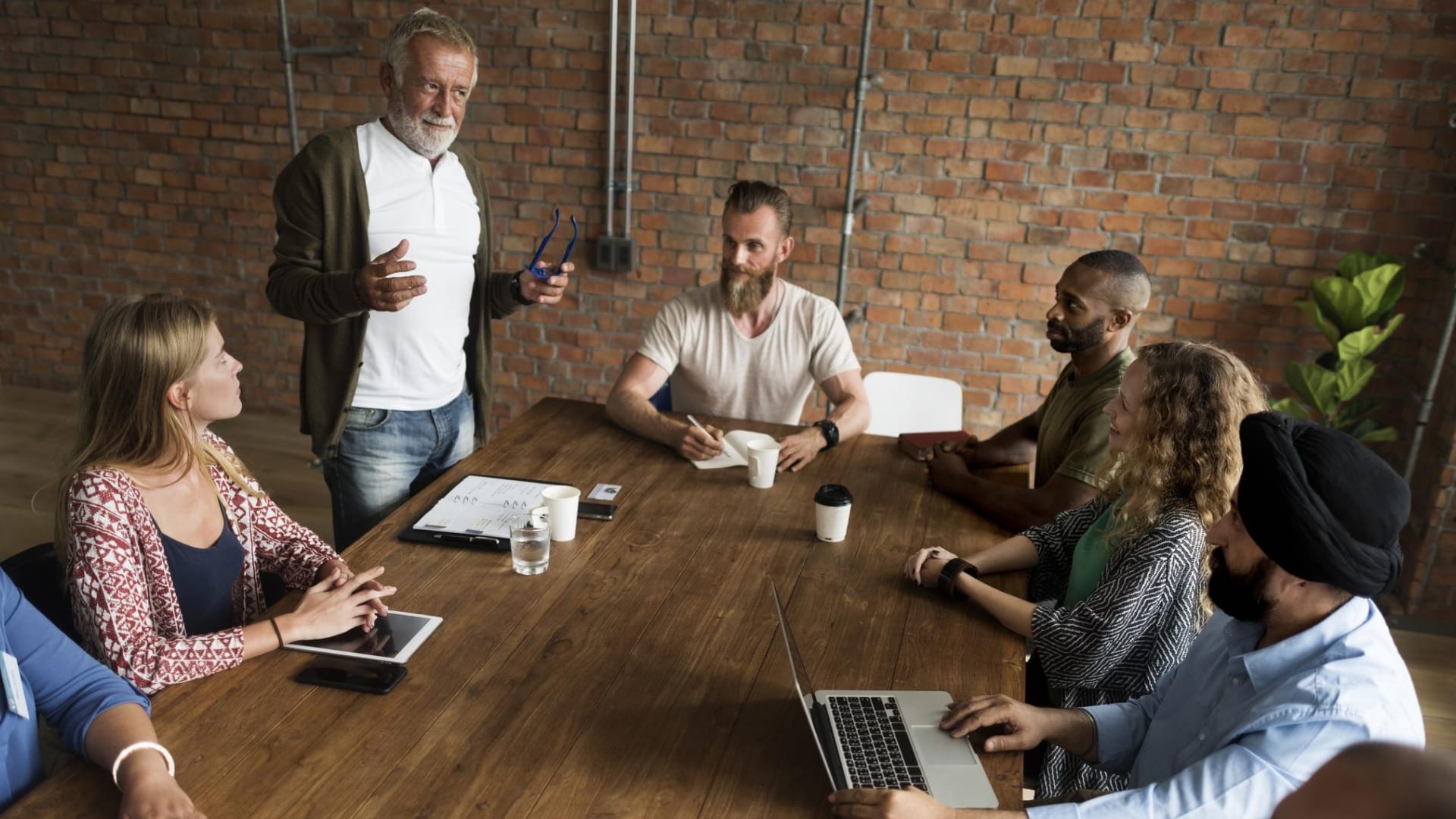 Behind the success of every brand, there will be a powerful purpose. Your company too will have, isn't it? Of course, It will be the force that you wake up every morning and make you ready to work for your customers through your product.
Here are the things you should ask yourself while defining your brand purpose:
Your mission (what's your brand mission and why you come up with it)
Your values (what values drive your brand?)
Your brand personality (if your brand was an individual, what type of personality would it have?)
Your unique positioning (how do you distinguish your brand from the competition?)
Your brand voice (if your brand was an individual, how would it talk with your potential customers?)
You can use these things to develop a powerful brand identity for your company, through slogans, taglines, logos, and more.
You can also consider the Golden Circle Concept to identify the purpose behind anything either in your business or life. Golden Circle Concept includes 3 things:
What – What does your brand offer to your customers.
How – How your brand is different from your competitors.
Why – Why are you passionate and why you exist.
Explore Competitor Brands Within Your Industry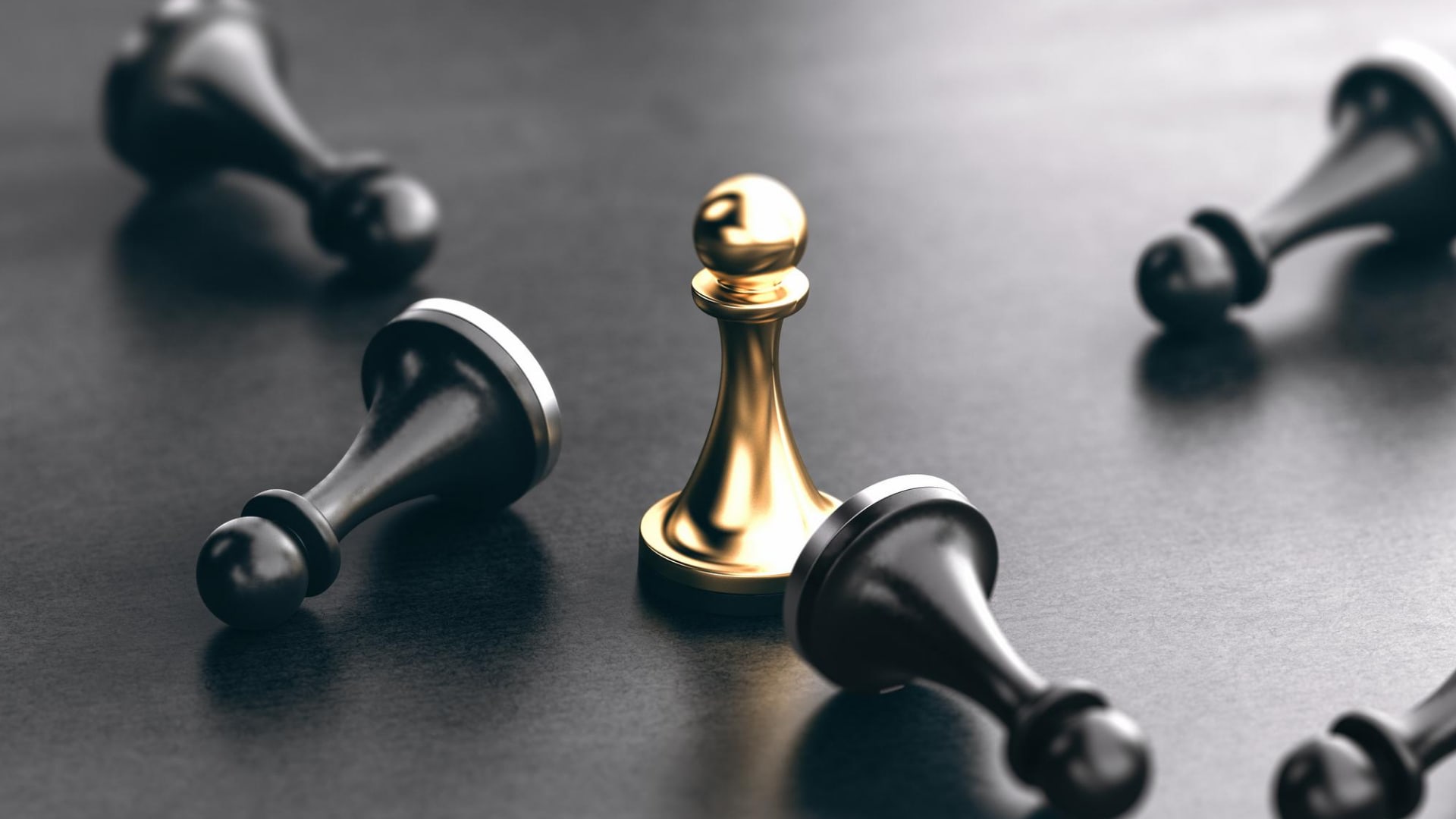 When it comes to branding, you should research competitor brands within your industry. It doesn't mean imitating what your competitors and other top brands are doing in their industry. But, just be aware of what your competitors do well and where they fail.
In short, you should discover how to differentiate your brand from the competition and how to convince your potential clients to choose your brand over them!
Therefore, try to research your main competitors while planning to create a memorable brand name. If you don't skip this step in your identity-building process, you can make it easy for your customers to recognize your brand.
Audit Your Brand Identity Design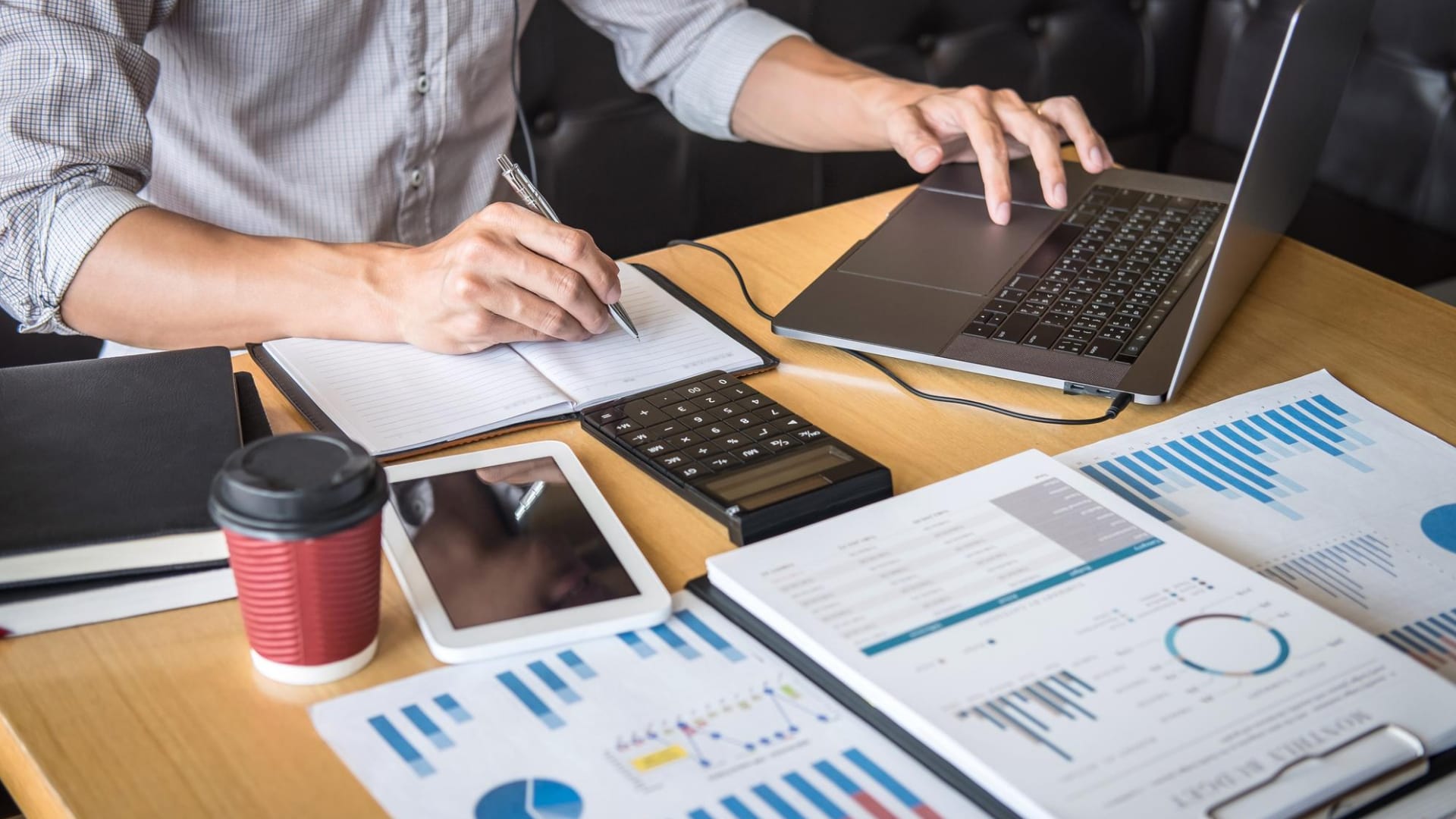 Once you've discovered your brand purpose, core values, potential customers, and competitors, you can evaluate your company's current brand identity.
You can skip this step if you're a newbie and you only need to build your brand identity. Meanwhile, if you're planning for a rebrand, this step is an absolute must.
Ask yourself:
Whether your brand is consistent both online and offline, or not?
Does your brand resonate with your audience?
Is your brand visually consistent across all marketing channels?
Whether your brand messaging, behavior and voice are consistent or not?
You can also consider SWOT analysis or Threats analysis to have an eagle eye analysis on the internal and external factors of your present branding strategies.
Know Your Brand's Target Audience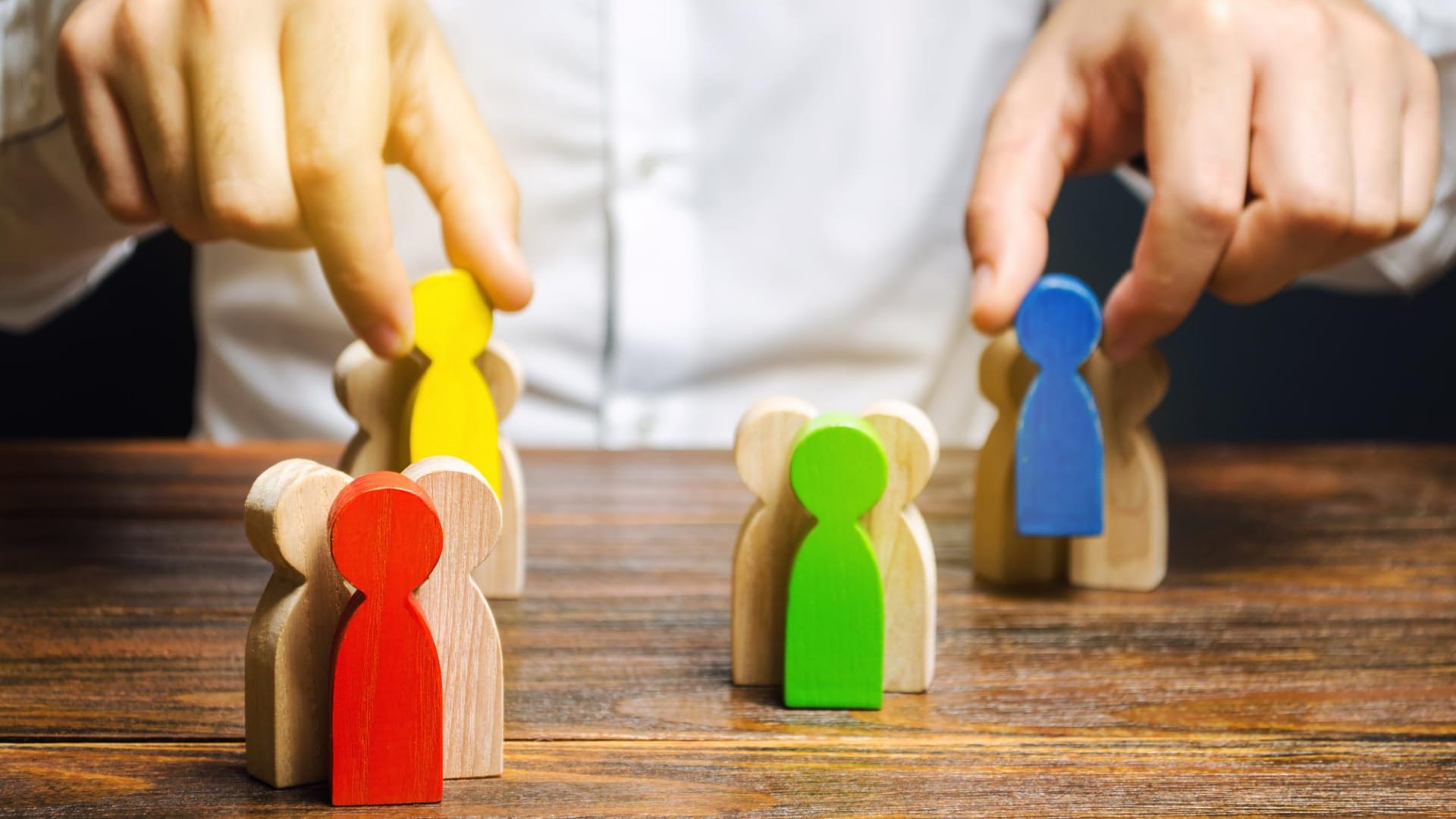 Always focus on picking a template that can promote your brand more cohesively. So, you should know your brand's target audience. When you have an idea about your target market and audience. It will be easy for you to focus on the right market and the audience who will buy from you.
Use Social Media to Establish Brand Awareness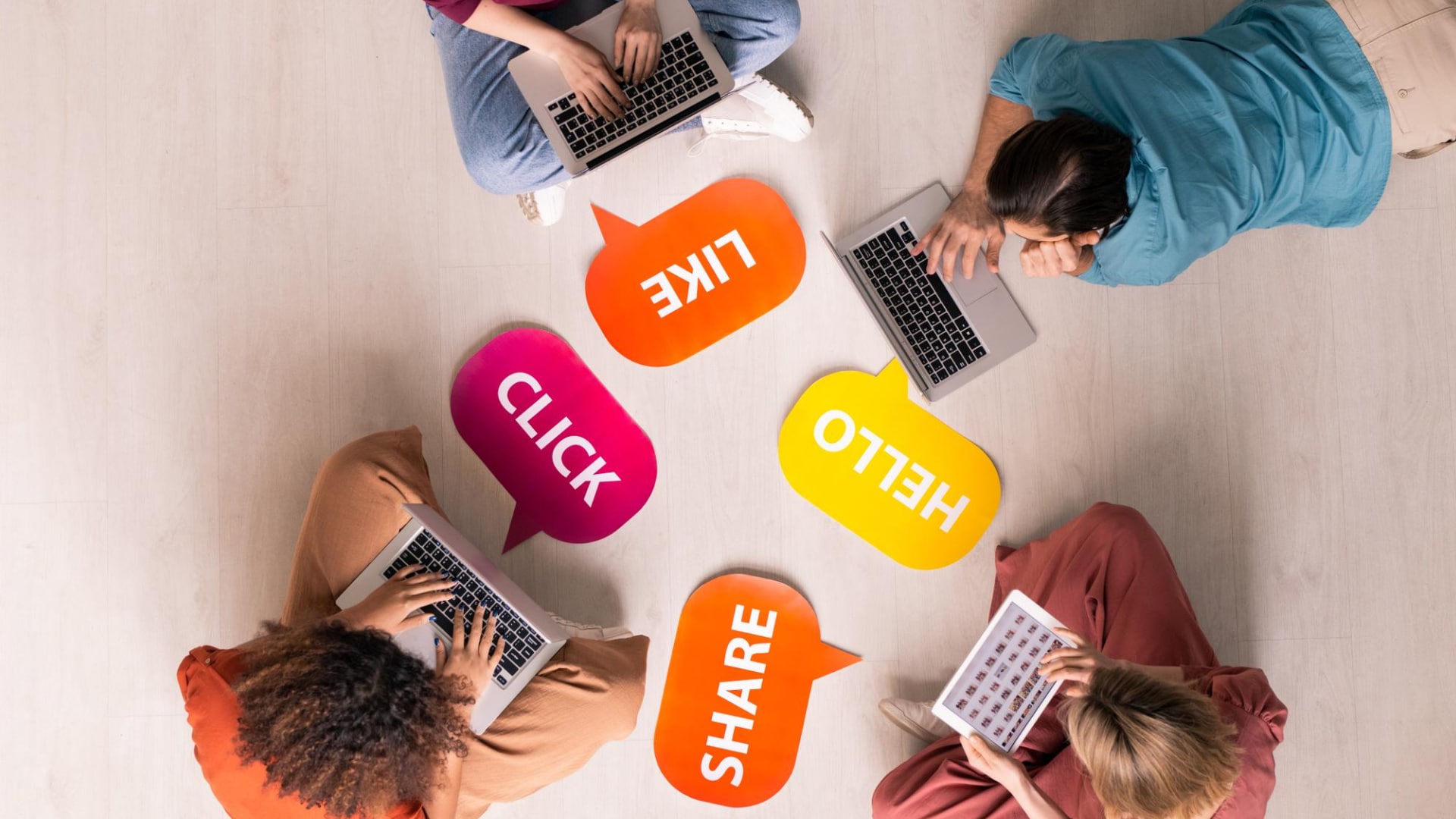 Social Media Platforms are the best means you can use to establish your brand awareness. It is because they provide more opportunities to have a personal interaction with your potential customers, than websites. Social media platforms are the ideal choice to engage consumers directly, make them comfortable with your brand, and establish a powerful brand identity.
Active social media presence means more brand awareness. It will let you extend your brand's reach to more customers. Thus, always make sure that every single piece you upload on your feed makes sense to your brand's identity. Moreover, never let your social media account sit stagnantly. Whenever your consumers share feedback or comments on something, don't forget to engage with them. As a result, you can boost your brand's overall reputation and loyalty.
Get the Best Corporate Identity Presentation Template from FlySlides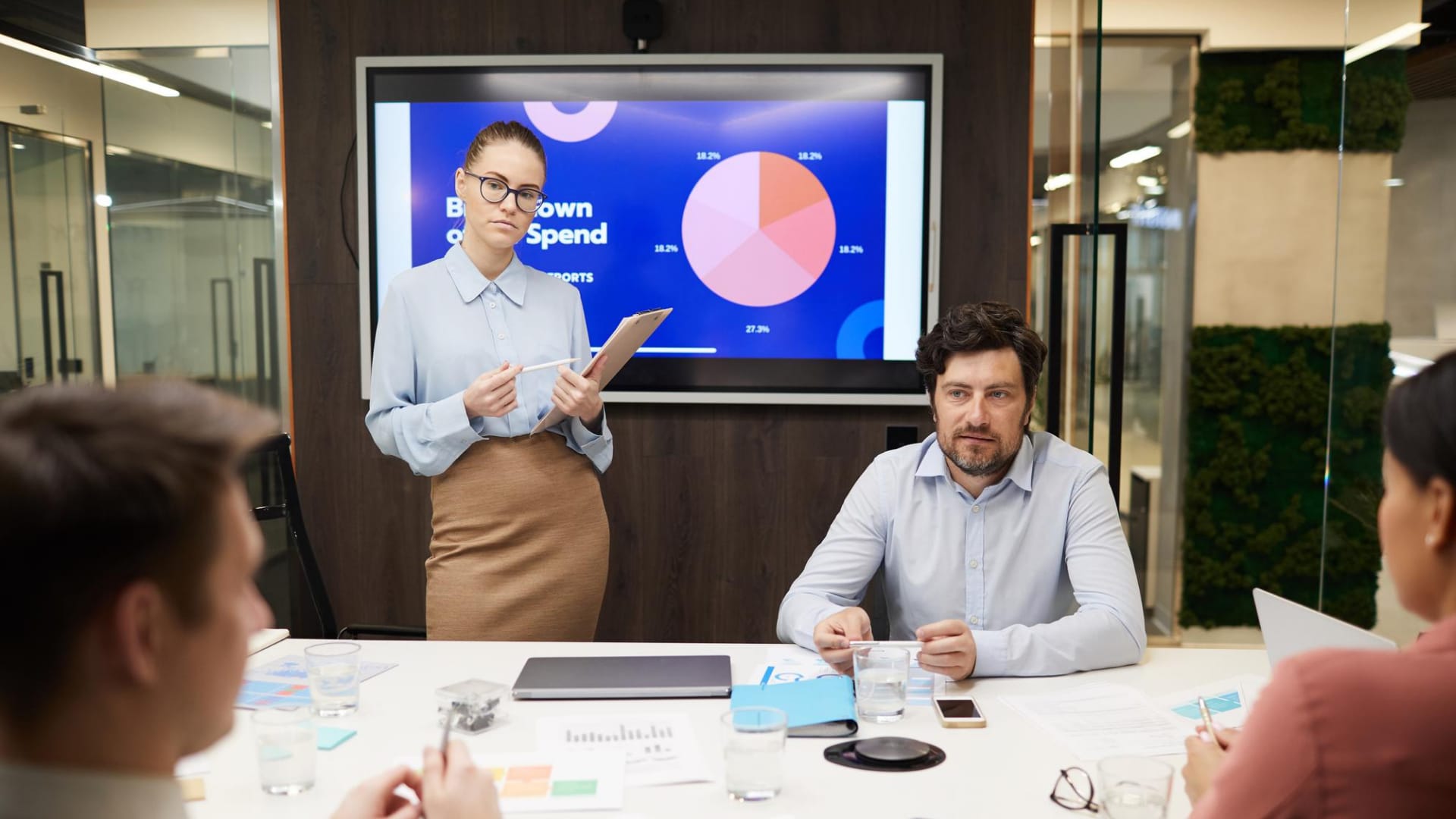 No one can know your brand better than you, thus it's up to you to establish your brand. Thus, it is significant to your brand identity is what sets you apart from the endless sea of competitors and shows your customers who you are and what they can expect from working with you. And if you want your brand to be perceived in a positive light, it's crucial that you nail your brand identity and create designs that accurately portray who you are to your customers. And now that you know how to nail that identity, it's time to start designing.
At FlySlides, we bring an amazing selection of creative PowerPoint presentation templates, professional google slides templates, and effective Keynote presentation templates to download from. All our innovative brand identity presentation themes are fully vector-based and can be customizable to any size without losing quality.
Besides, our template shapes are best to:
Turn your brand identity presentation design from boring to vibrant.
Establish your brand awareness and loyalty in an innovative way.
Share a better impact on the overall growth of your business.
Customize as per your unique ideas and marketing needs easily.
Establish your brand name in the most professional manner.
Increase the aesthetic value of your brand and its identity.
Explore the top highlights of our premium brand presentation template illustrators below:
100% Fully editable slides & design elements.
2 Aspect ratio (4:3 & 16:9).
One-time purchase (Free download for life).
Unlimited brand colors (Apply your brand' color scheme in just one click)
Unlimited downloads (Come back anytime to download the files again).
Lifetime free updates (We update by adding more slides regularly).
Lifetime free customer care support.
What's more? Explore our wide selection of presentation templates right now and pick one to promote your brand identity to more audiences.
Also, read
Hope we made everything clear on the topic of how to create a visual brand identity.